Ice Barrel Cold Plunge Therapy Tub - Alphasauna
Ice Barrel Cold Plunge Therapy Tub - Alphasauna

Model : SOC- 1100CS

MOQ : Without limitation

Payment : L/C, D/A, D/P, T/T, Western Union

Place of Origin : China

Brand : Alphasauna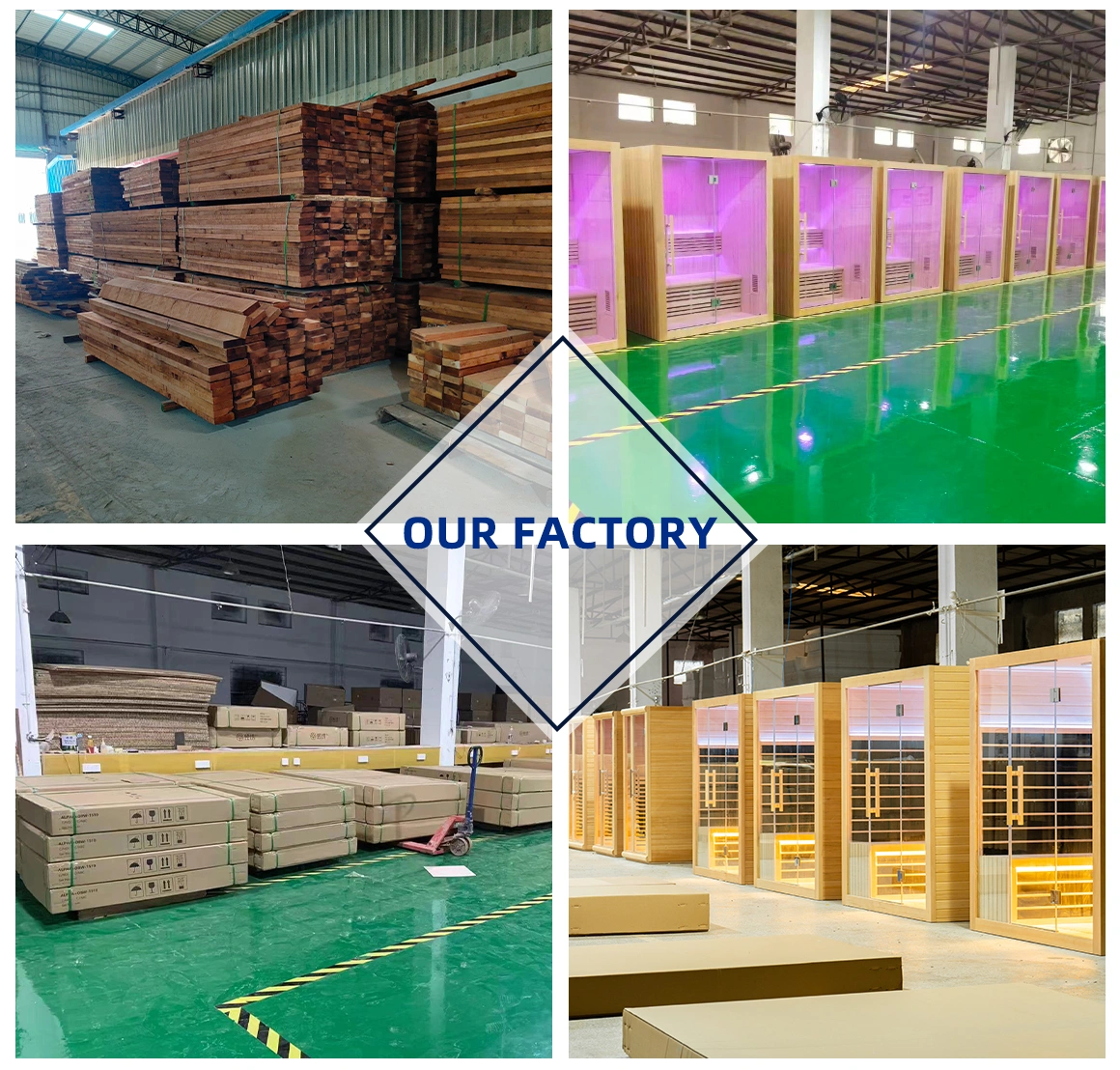 Product name:Cold Tub Therapy
■Water drain,water inlet/outlet
■Stainless steel band ,Seat,Step,Cover
■Chiller system:9000BTU, 500- 1000L capacity,
■520G R470A/R32710-120V             
■60HZ/220-240V50HZ
■Setting temp 0~40 ℃, default temp setting:25 ℃ .
■water can lower 4-5 degress /per hour.
■Circulation pump included as built-in.DN25 nozzles.
■Filter system/ozone system available                                   
■ PVC/stainless steel/fiberglass liner/pool liner available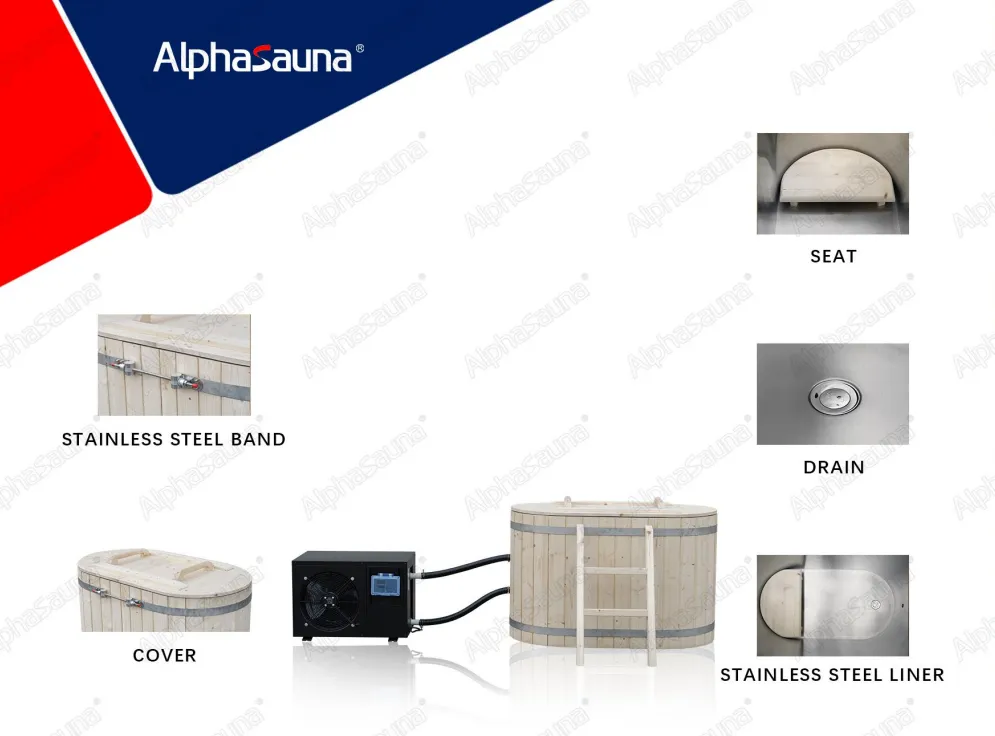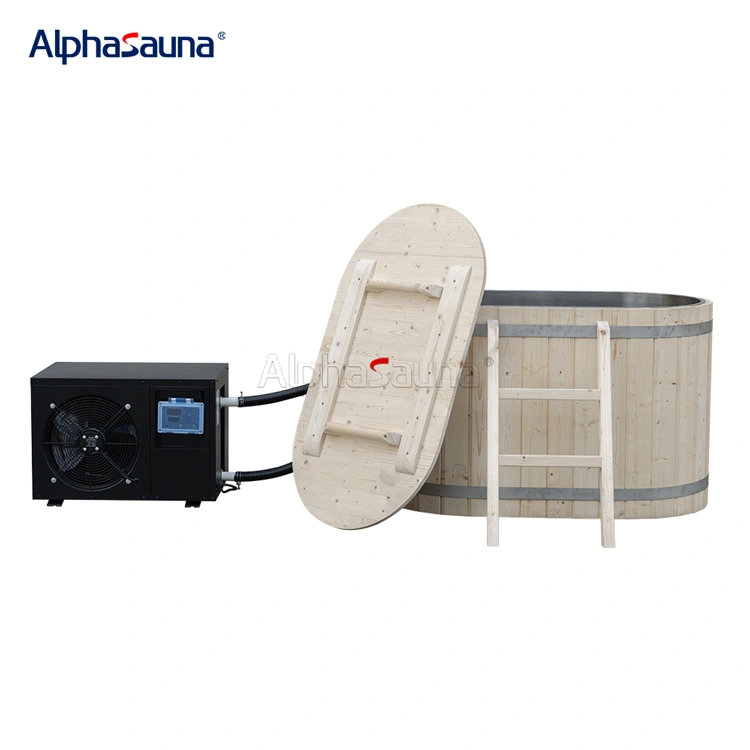 ■Product details
■SOC- 1100CS
■ L1100*W600*H700mm
■1 Person Cold Therapy Tub
■1HP=0.75KW
■Finland  Pine
 glow sauna,

■Material: Thermo wood
■Certification: CE
■Availability: OEM, ODM, OEM/ODM
■Delivery Time: 15 Days
■Start Port: Shenzhen Port
■Supply Ability: 100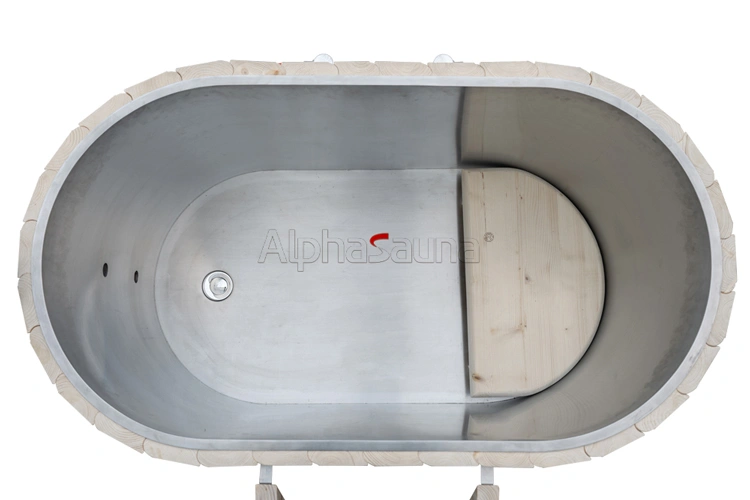 Introducing the Alphasauna Ice Barrel Cold Plunge Therapy Tub - the perfect way to revitalize your body and take your wellness routine to the next level!
  This cold tub therapy tub is designed to provide an invigorating experience that will leave you feeling refreshed and rejuvenated. The ice-cold water stimulates your body's natural healing process, promoting faster recovery and reducing inflammation. It's the perfect way to recover after a tough workout or to start your day off feeling energized and ready to take on the world.
  Made from high-quality materials, the Alphasauna Ice Barrel is built to last. It's incredibly durable and resistant to wear and tear, making it a reliable addition to your home gym or spa. The sleek design is both stylish and functional, with a convenient drain system that makes cleaning and maintenance a breeze.
  But the benefits of the Ice Barrel Cold Plunge Therapy Tub don't stop there. Cold therapy has been shown to have a range of health benefits, including improving circulation, boosting the immune system, and reducing stress and anxiety. Plus, it can even help you get a better night's sleep! 
  So why wait? Try the Alphasauna Ice Barrel Cold Plunge Therapy Tub today and experience the many benefits of cold therapy for yourself. It's the perfect addition to any wellness routine, and with its sleek design and durable construction, it's sure to be a reliable and long-lasting investment in your health and wellbeing.
  Order now and see for yourself why the Alphasauna Ice Barrel Cold Plunge Therapy Tub is quickly becoming a must-have item for health and fitness enthusiasts everywhere!