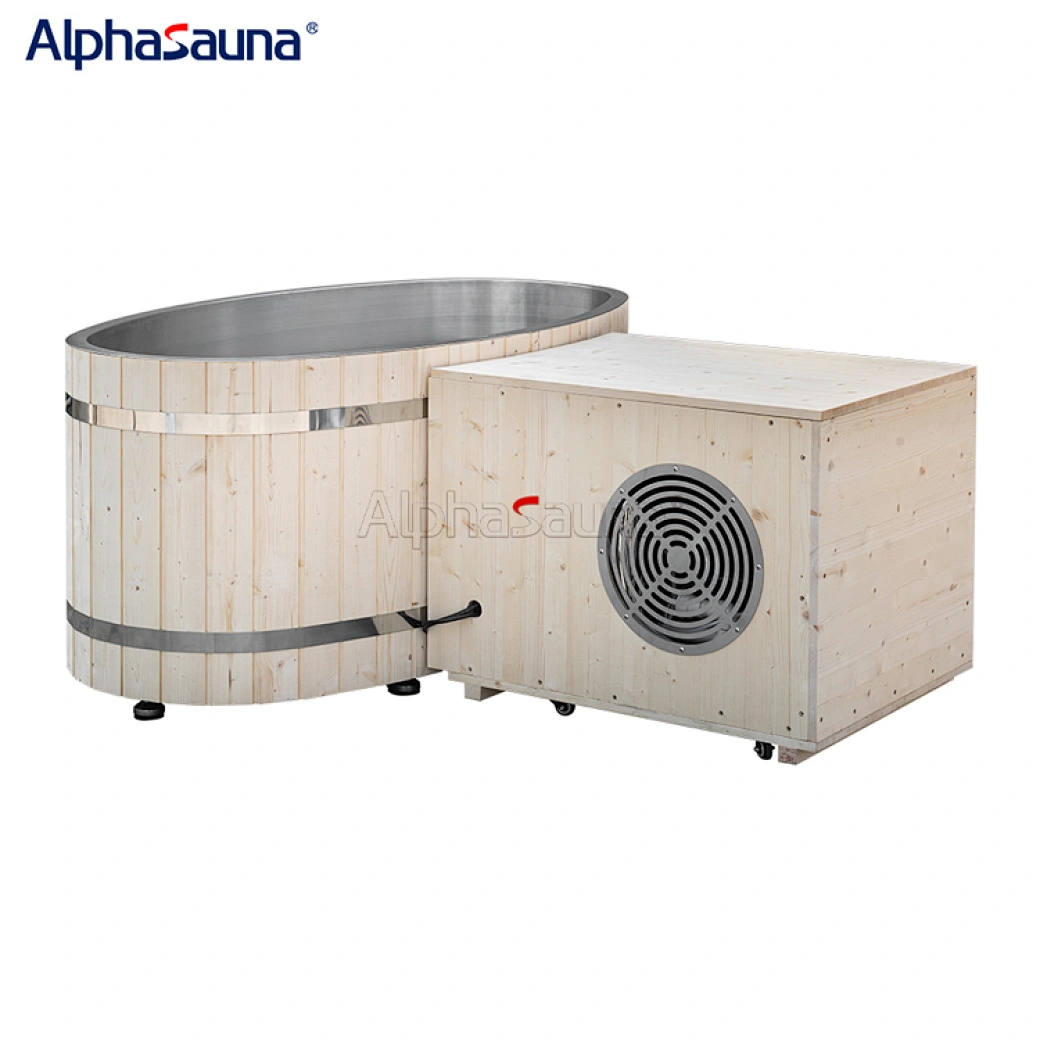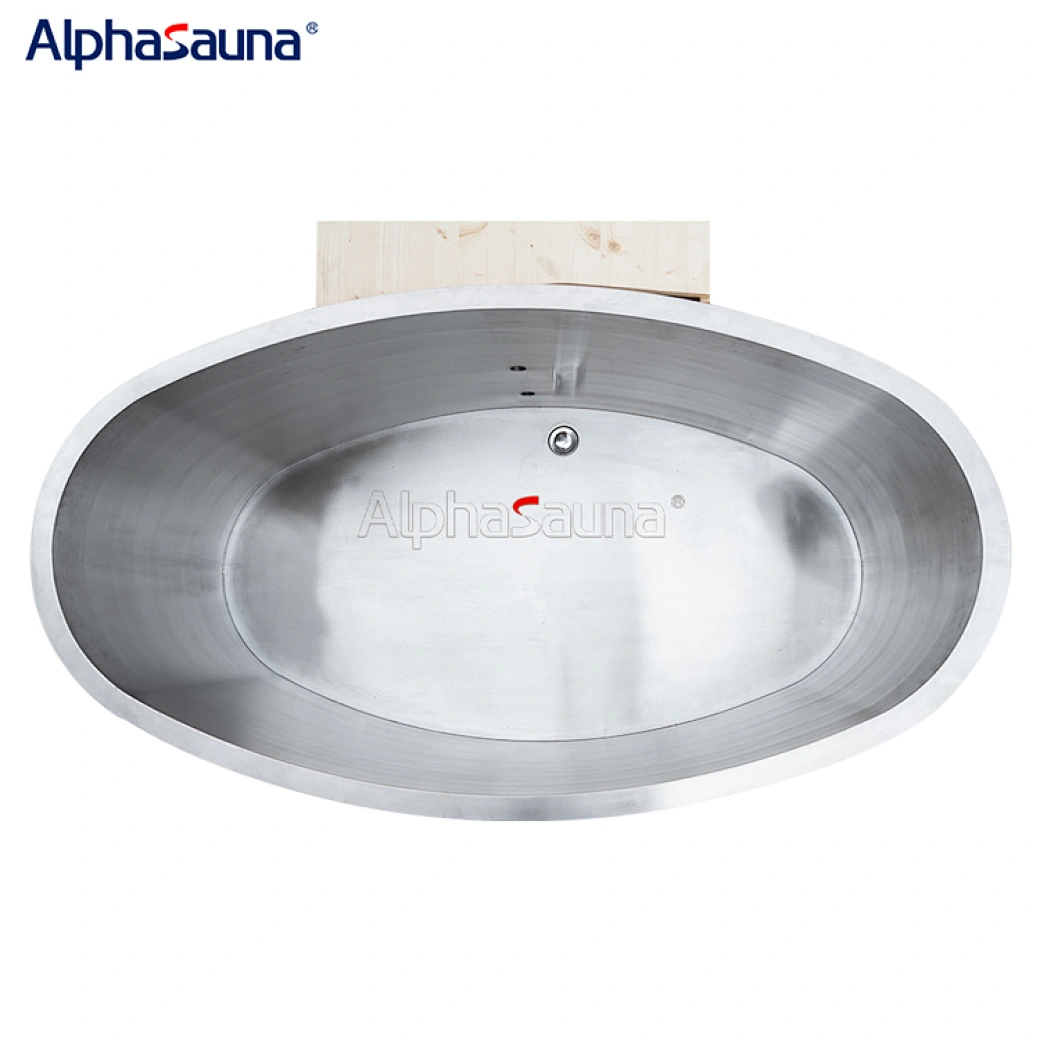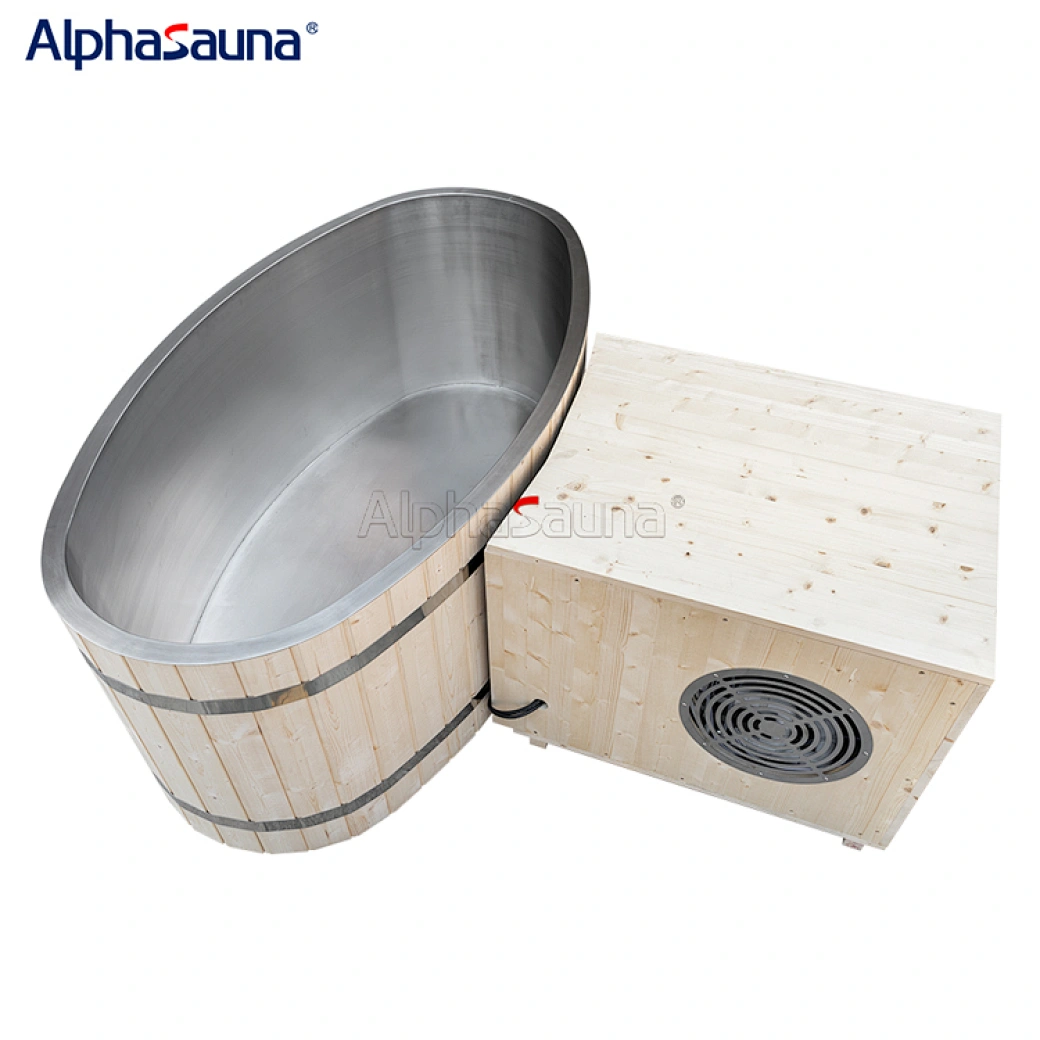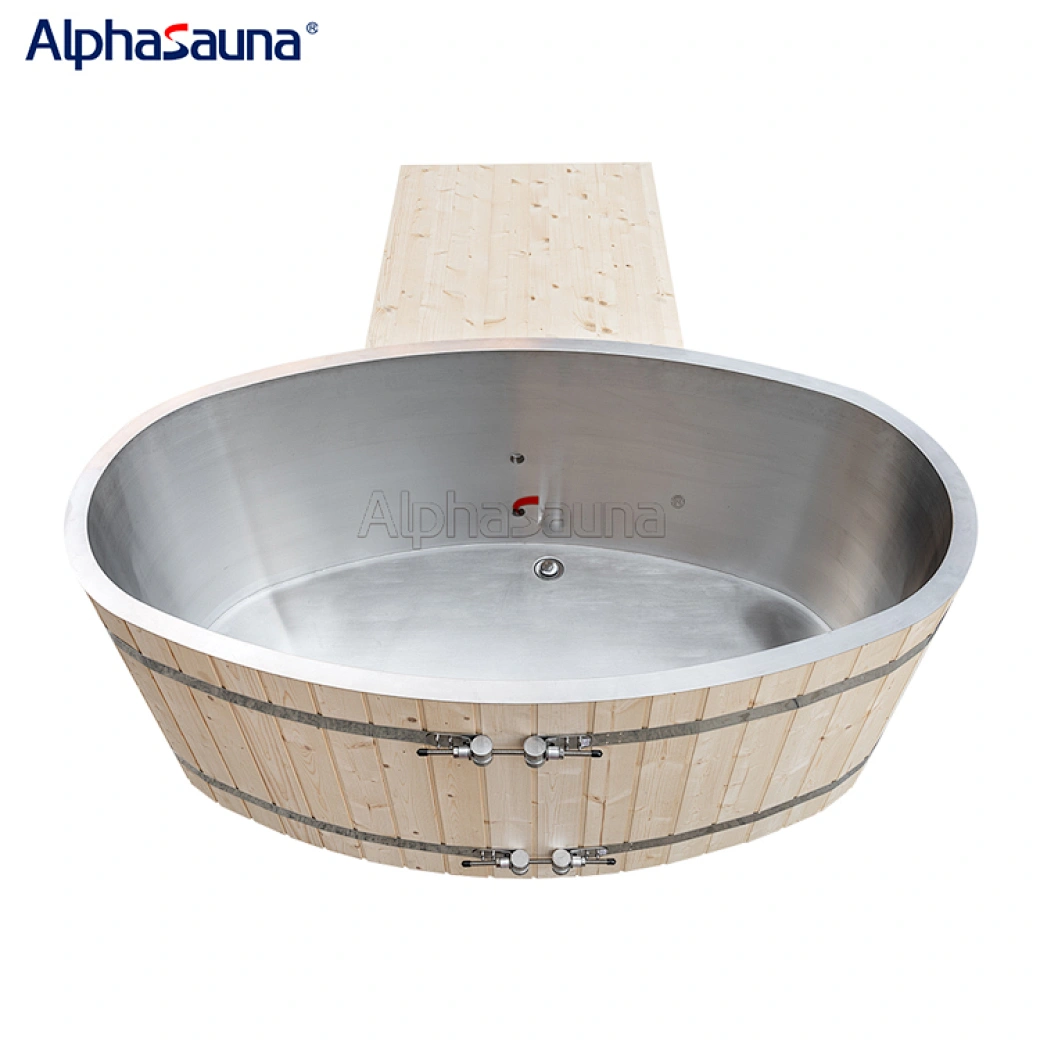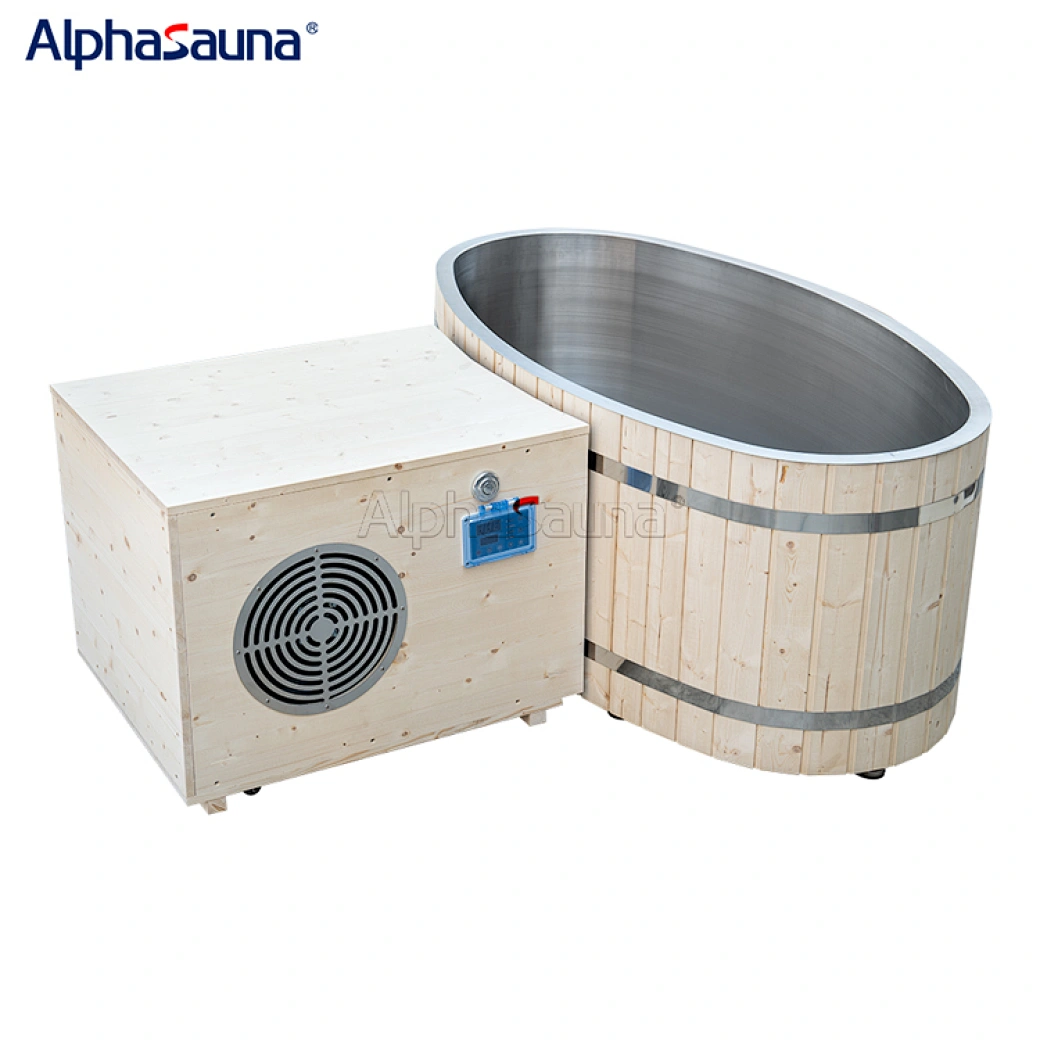 Model No: SOC-1100CS
Stainless Steel Ice Bath Tub for Sale - Find Your Perfect Cooling Solution-Alphasauna
Made with premium-grade stainless steel, our ice bath tub is designed to provide you with a refreshing and invigorating experience. Whether you're a professional athlete, a fitness enthusiast, or simply someone who enjoys the rejuvenating benefits of cold therapy, this ice bath tub is a game-changer.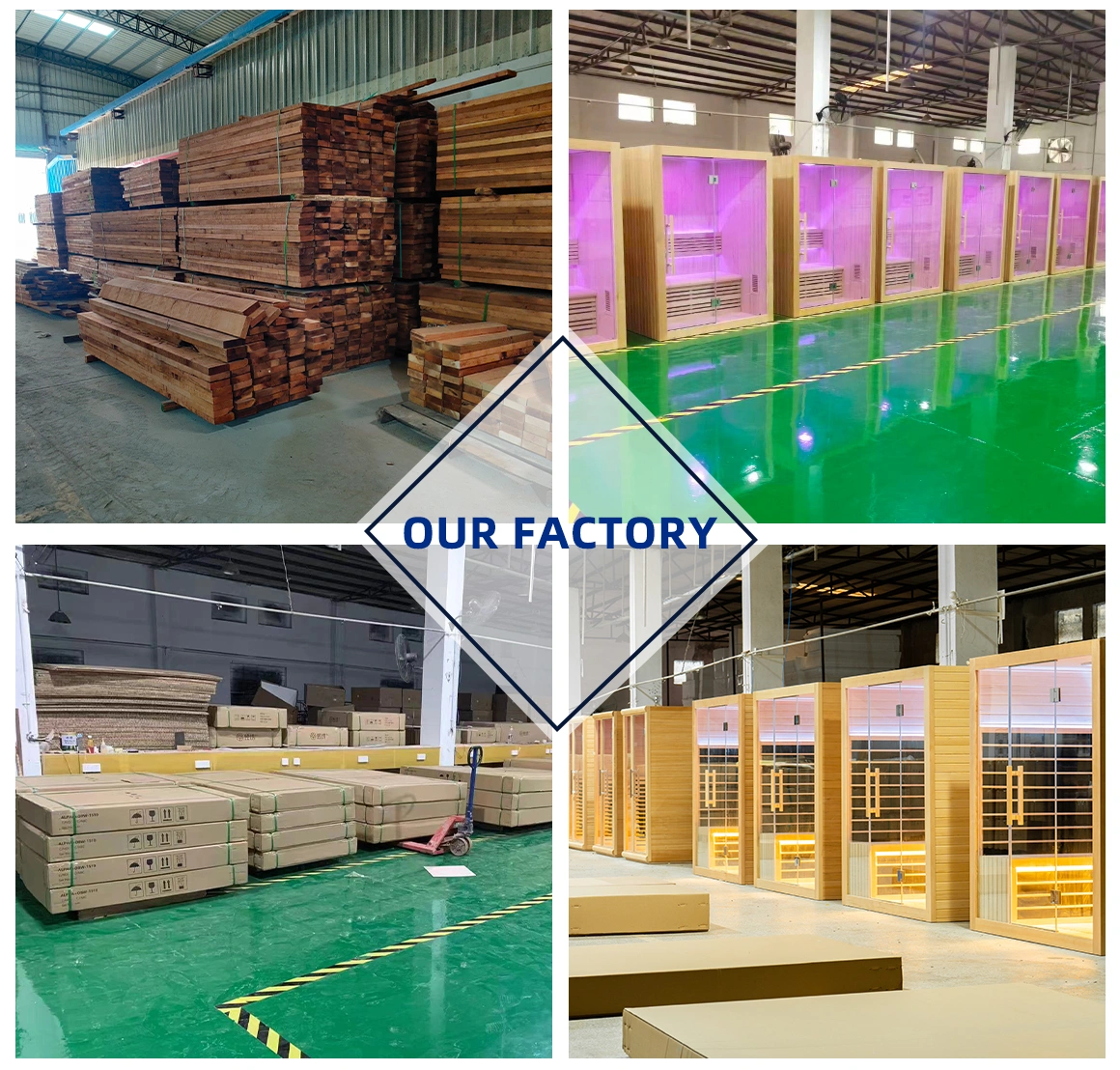 Product name: Ice Bath Tub Stainless Steel
■Water outlet
■Stainless steel liner
■Filter, ozone
■Step
■Insulation cover
■lce chiller with water pump
■Seat available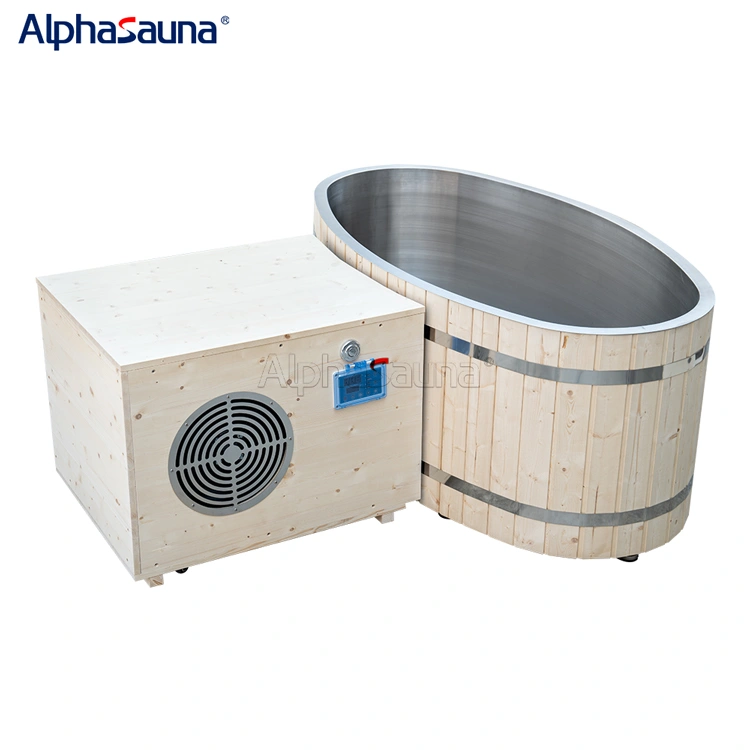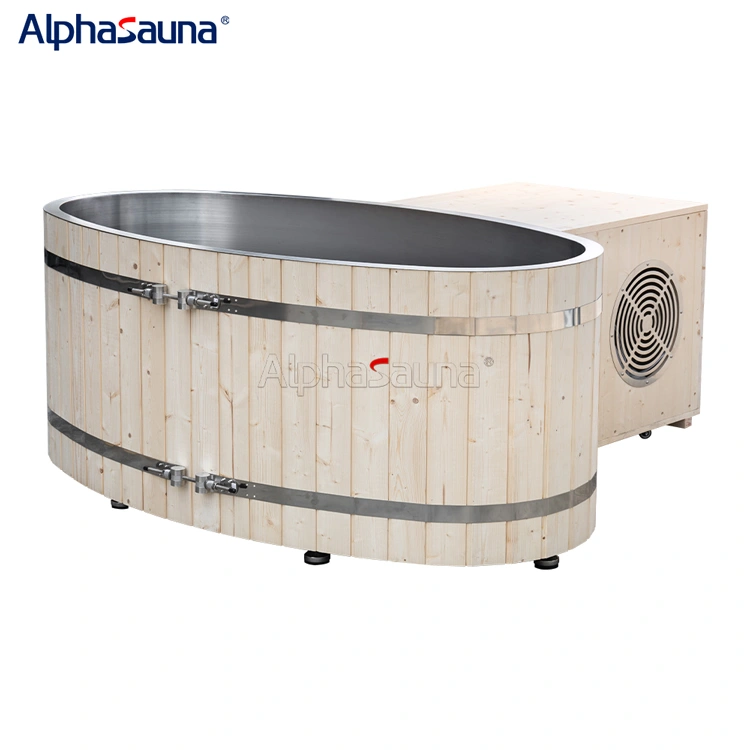 Product details:
■1 Person Outdoor Home Cold Plunge Tub
■External tub size:L1825*W1212*H625MM
■Inneral liner size:L1480*W682*H56OMM
 glow sauna,

■Material: Thermo wood
■Certification: CE
■Availability: OEM, ODM, OEM/ODM
■Delivery Time: 15 Days
■Start Port: Shenzhen Port
■Supply Ability: 100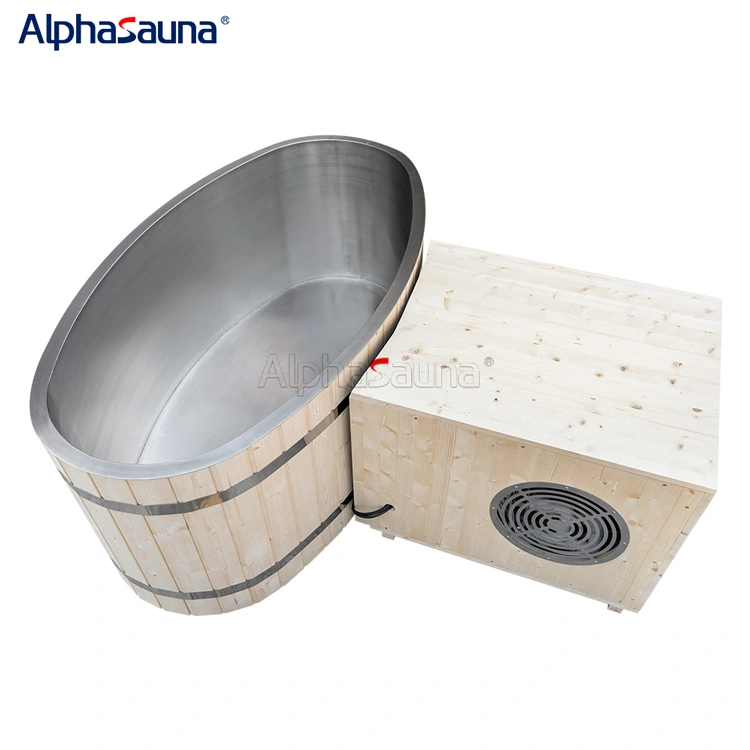 "Enhanced Recovery: Plunging into an ice bath after intense physical activity helps reduce muscle inflammation and accelerates the recovery process. The ice-cold water stimulates blood circulation, reducing soreness and promoting faster healing.

Improved Performance: Regular cold therapy has been shown to enhance athletic performance by increasing blood flow and oxygen delivery to muscles. This results in improved stamina, reduced fatigue, and heightened overall performance.

Stress Relief and Relaxation: Immersing yourself in cold water triggers the release of endorphins, promoting a sense of calm and relaxation. It provides a natural and invigorating way to destress and unwind after a long day.

Durable Construction: Crafted from high-quality stainless steel, this Ice Bath Tub is built to last. It can withstand extreme temperatures and is resistant to corrosion, ensuring longevity and reliability.

Optimal Size and Depth: With ample space to accommodate multiple users, our Ice Bath Tub is perfect for team recovery sessions or personal use. The generous depth allows for complete submersion, ensuring maximum benefits from your cold therapy routine.

Easy to Maintain: The Stainless Steel material makes cleaning and maintenance a breeze. Simply wipe down the surface, and it will remain pristine and hygienic. Say goodbye to the hassle of complicated cleaning processes.