Best Cold Plunge Tub-Alphasauna
Best Cold Plunge Tubs-Alphasauna

Model : LC-001AC-3

MOQ :Without limitation

Payment :L/C, D/A, D/P, T/T, Western Union

Place of Origin :China

Brand :Alphasauna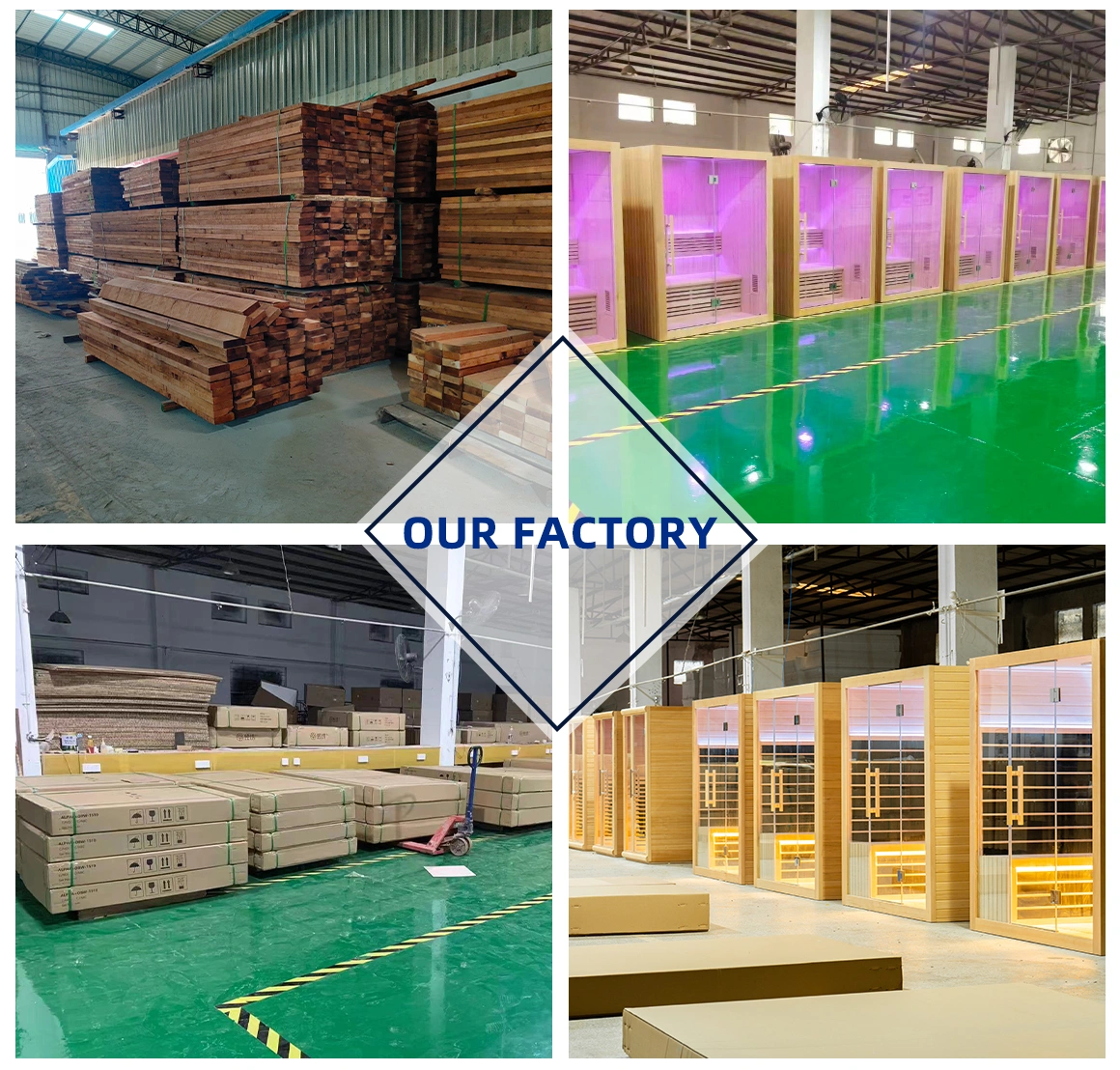 Product name:Best Cold Plunge Tubs
■Water drain,water inlet/outlet
■Stainless steel band ,Seat,Step,Cover
■Chiller system:9000BTU,500-1000L capacity,
■1HP=0.75KW  Cooling&Heating.
■520GR410A/R32110-120V.60HZ/220-240V  5OH
■Setting temp O~40 ℃, default temp setting:25 ℃       
■water can lower 3-4 degress / per hour.
■Circulation pump  included as built-in.DN25 nozzles.
■Filter system/ozone system available
■PVC/stainless steel/fiberglass liner/pool  liner available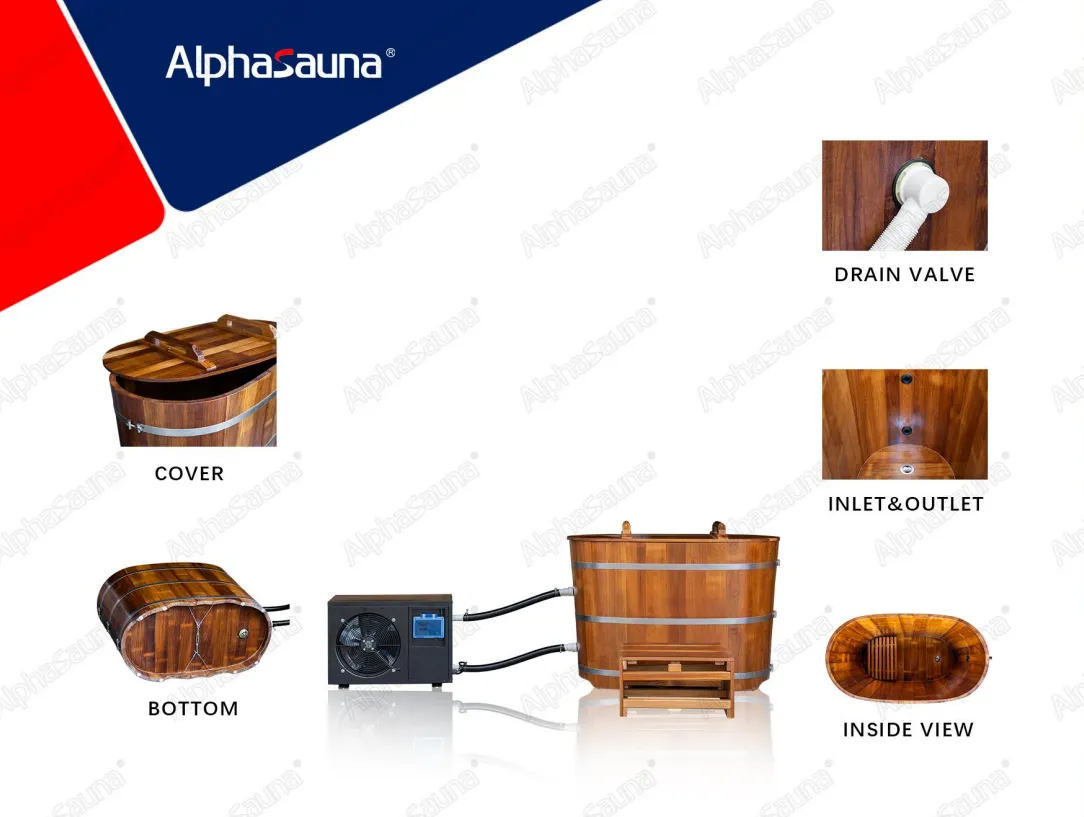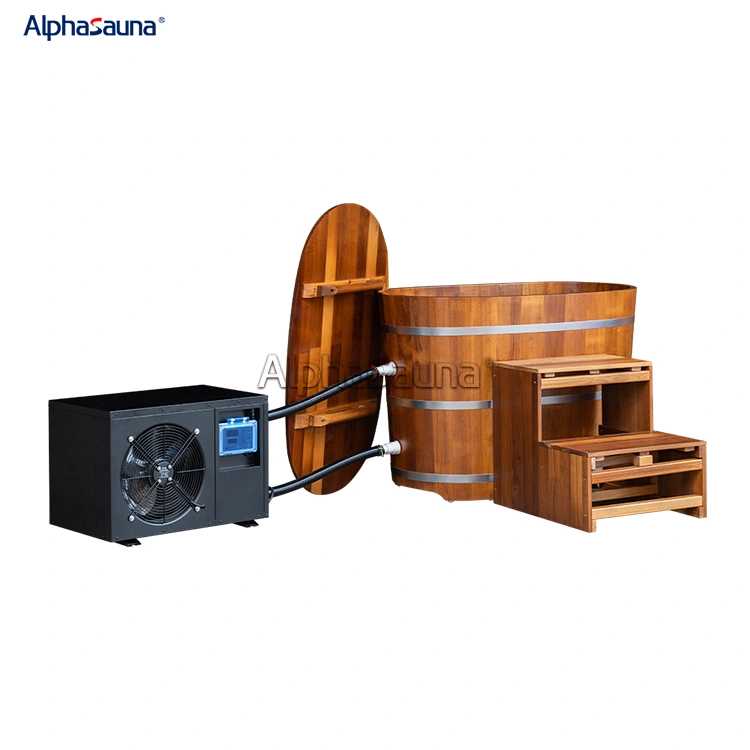 Product details:
■LC-001AC-3
■L1100*W600*H700mm
■1 Person Best Cold Plunge Tub
■1HP=0.75KW
■Thermo-thailand Rubber
 glow sauna,

■Material: Thermo wood
■Certification: CE
■Availability: OEM, ODM, OEM/ODM
■Delivery Time: 15 Days
■Start Port: Shenzhen Port
■Supply Ability: 100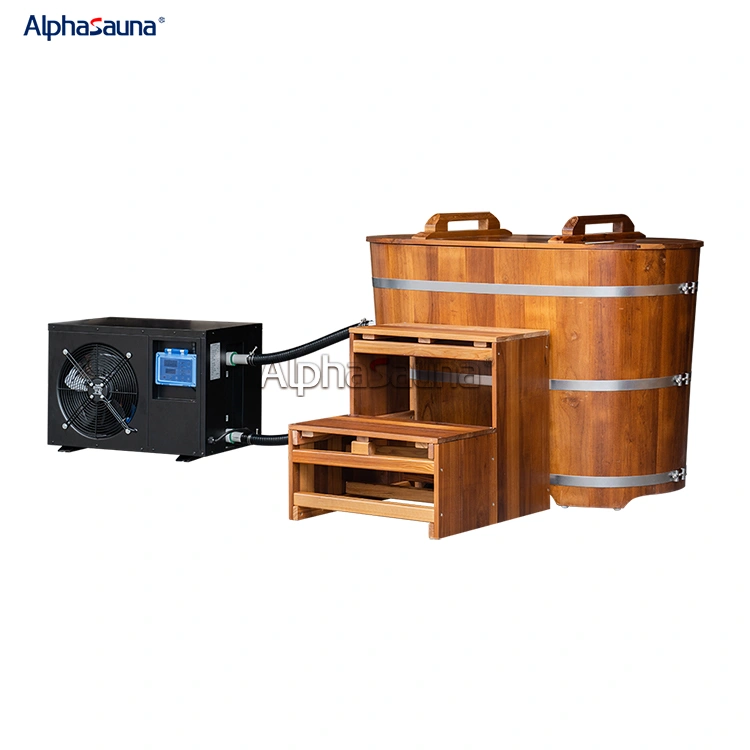 Introducing the Alphasauna Best Cold Plunge Tubs – the ultimate solution for post-workout recovery! Whether you're a professional athlete or just an avid fitness enthusiast, our cold plunge tubs offer a refreshing and rejuvenating experience that will leave you feeling energized and ready to tackle your next workout.

  Crafted with the highest quality materials, our cold plunge tubs are designed to withstand extreme temperatures and provide the ultimate relaxation experience. Featuring a spacious interior and a sleek, modern design, our tubs are the perfect addition to any home gym or outdoor space.

 
  But what really sets our cold plunge tubs apart from the competition is their ability to help promote faster muscle recovery and reduce inflammation. After an intense workout, the cold water helps to reduce inflammation and increase blood flow, helping you to recover faster and get back to your training routine.

  Not only are our cold plunge tubs great for post-workout recovery, but they also offer a host of other benefits such as improved circulation, reduced stress, and increased energy levels. And with our easy-to-use digital control panel, you can customize your experience to suit your individual needs and preferences.

  At Alphasauna, we're committed to providing our customers with the highest quality products and exceptional customer service. That's why we offer a satisfaction guarantee on all of our cold plunge tubs, so you can buy with confidence.

  So why wait? Experience the ultimate in post-workout recovery with the Alphasauna Best Cold Plunge Tubs. Order yours today and take the first step towards a healthier, happier you!