Cold Water Therapy Tubs-Alphasauna
Cold Water Therapy Tubs-Alphasauna

Model :SOC- 1100CS

MOQ :Without limitation

Payment :L/C, D/A, D/P, T/T, Western Union

Place of Origin :China

Brand : Alphasauna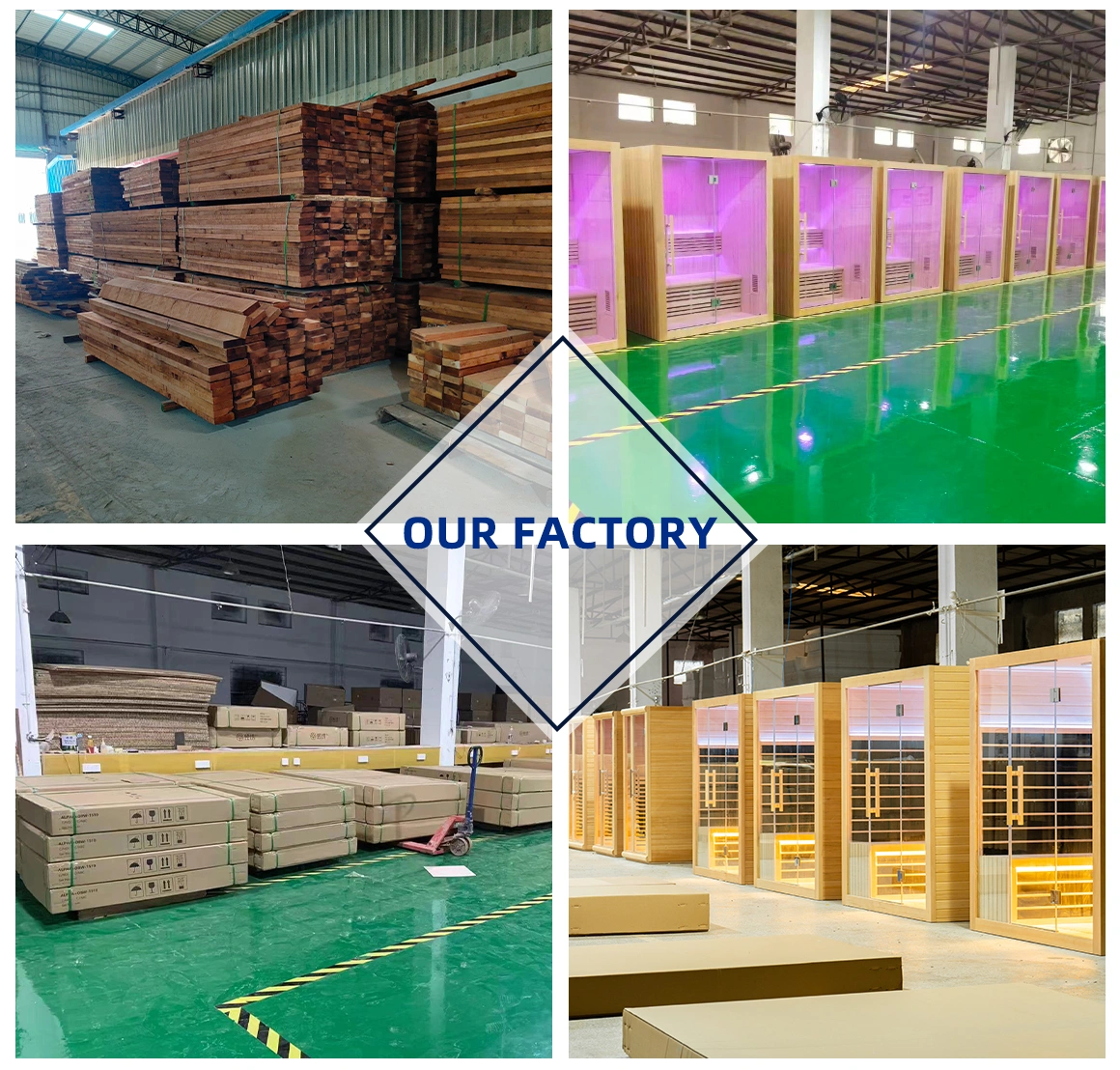 Product name:Cold Water Therapy Tub 
■Water drain,water inlet/outlet
■Stainless steel band  ,Seat,Step,Cover
■Chiller system:9000BTU, 500- 1000L capacity
■520G R470A/R32710-120V             
■60HZ/220-240V50HZ
■Setting temp 0~40 ℃, default temp setting: 25 ℃ .
■water can lower 3-4 degress /per  hour.
■Circulation pump included as built-in.DN25 nozzles.   
■PVC/stainless steel/fiberglass liner/pool liner available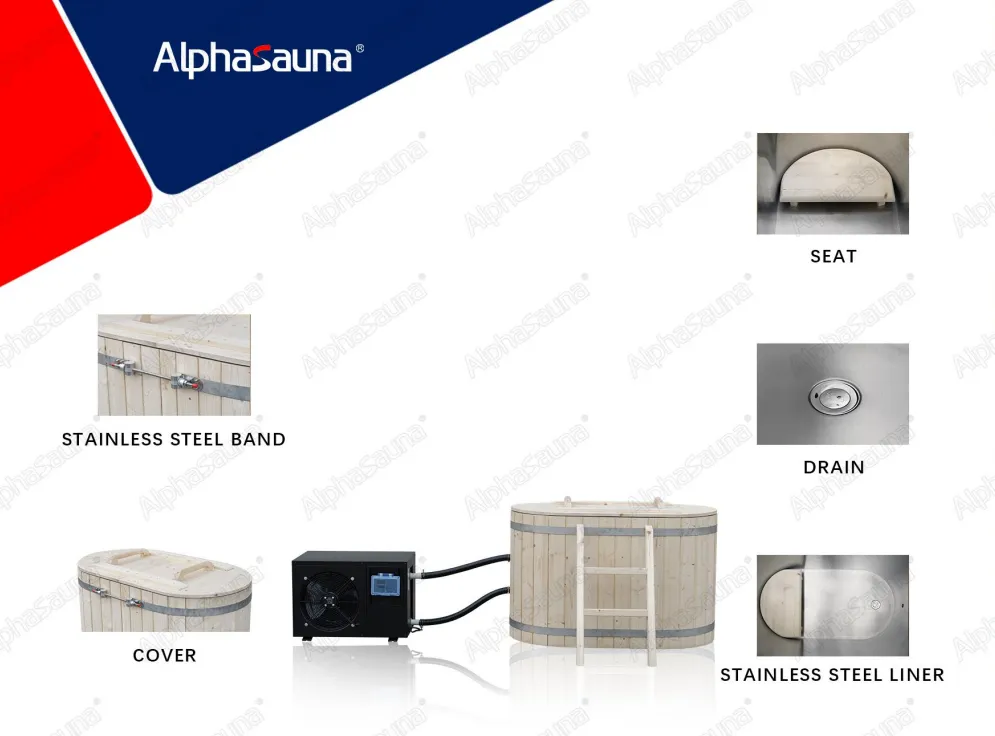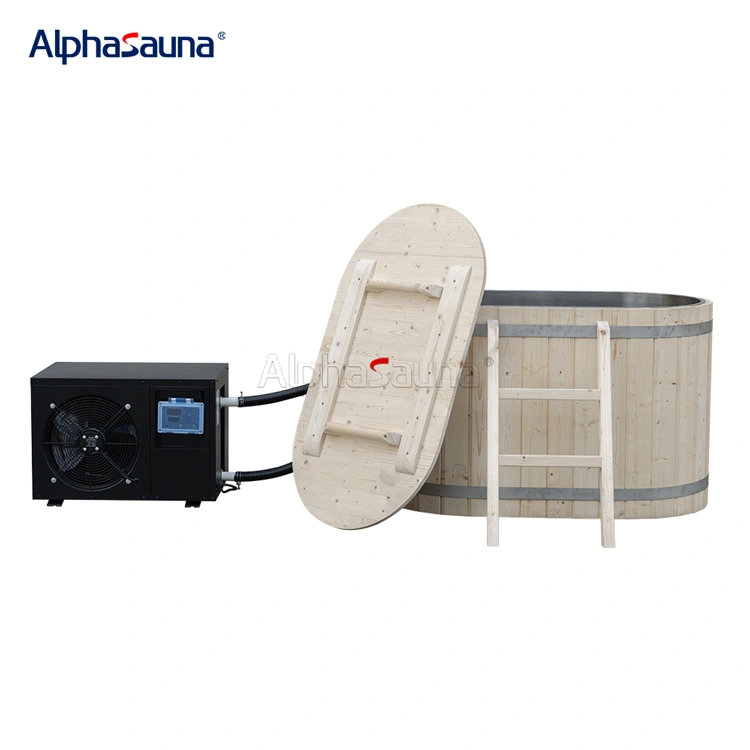 Product details:
■SOC- 1100CS
■L1100*W600*H700mm
■1 Person Cold Water Therapy Tubs
■1HP=0.75KW
■Finland Pine
■Filter system/ozone system available
 glow sauna,

■Material: Thermo wood
■Certification: CE
■Availability: OEM, ODM, OEM/ODM
■Delivery Time: 15 Days
■Start Port: Shenzhen Port
■Supply Ability: 100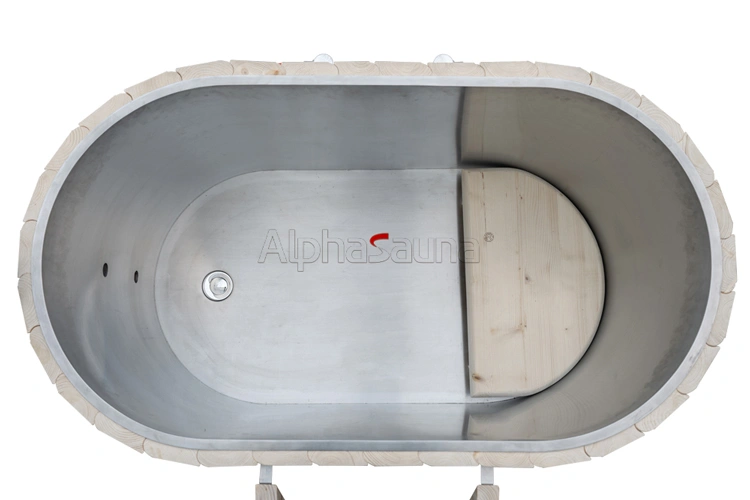 Introducing Alphasauna's Cold Water Therapy Tubs - the perfect solution for reviving your body and mind after a long day. With its unique design and cutting-edge technology, this tub offers a refreshing experience that you won't find anywhere else.

 

  Made with the highest quality materials, the Cold Water Therapy Tub is built to last. Its sturdy construction ensures that it can withstand the test of time and provide you with years of enjoyment. Whether you're looking to soothe sore muscles or simply relax and unwind, this tub has got you covered.

 

  One of the key features of this tub is its ability to adjust the temperature of the water. You can choose from a range of different temperatures to suit your needs and preferences, from icy cold to lukewarm. This gives you the flexibility to customize your experience and achieve the desired effect on your body.

 

  But that's not all - the Cold Water Therapy Tub also comes with a range of other benefits. For starters, it can improve circulation and boost your immune system, helping you to stay healthy and feeling your best. It can also reduce inflammation and relieve pain, making it an ideal solution for anyone who suffers from chronic pain or injury.

 

  So why choose Alphasauna's Cold Water Therapy Tub? For one, it offers a level of quality and craftsmanship that you won't find anywhere else. Additionally, it's versatile enough to be used by anyone - whether you're an athlete, a busy professional, or simply looking for a way to relax and unwind.

 

  Don't settle for an average, run-of-the-mill tub - choose Alphasauna's Cold Water Therapy Tub and experience the difference for yourself. Whether you're looking to improve your health, soothe sore muscles, or simply indulge in a little bitof luxury, this tub is the perfect choice. Order yours today and start revitalizing your body and mind!