Model No: LC-001AC-3
Football Ice Bath-Alphasauna
Wooden Football Player Ice Bath Tub -Alphasauna

Model : LC-001AC-3

MOQ : Without limitation

Payment : L/C, D/A, D/P, T/T, Western Union

Place of Origin : China

Brand : Alphasauna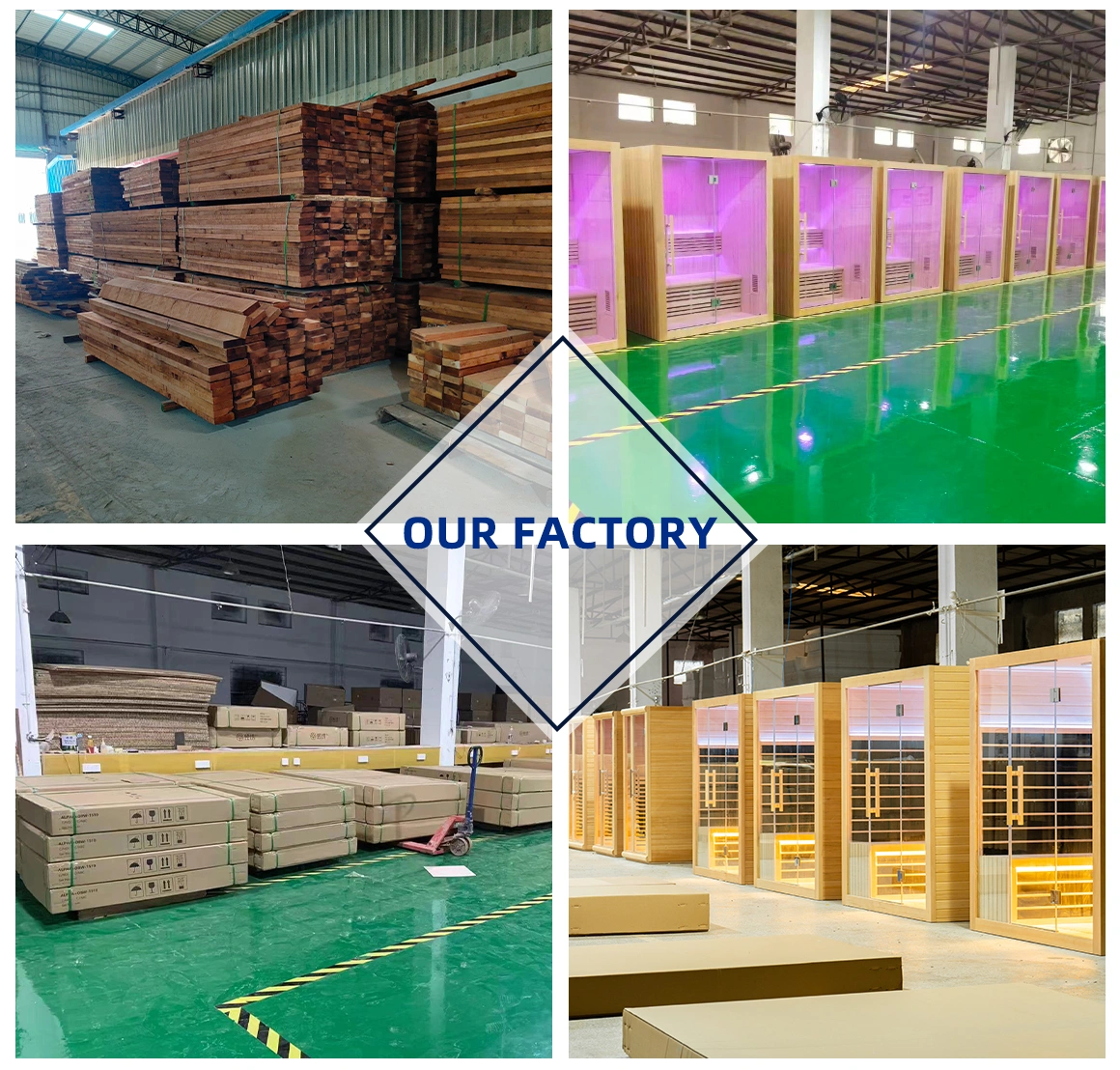 Product name:Cold plunge tub
■Water drain,water inlet/outlet
■Stainless steel band ,Seat,Step,Cover
■Chiller  system:9000BTU,500-1000L  capacity,
■520GR410A/R32110-120V.60HZ/220-240V 5OH
■Setting temp O~40 ℃, default temp setting:25 ℃.          
■water can lower 4-5 degress / per hour.
■Circulation pump included as built-in.DN25 nozzles.
■Filter system/ozone system available
■PVC/stainless steel/fiberglass liner/pool liner available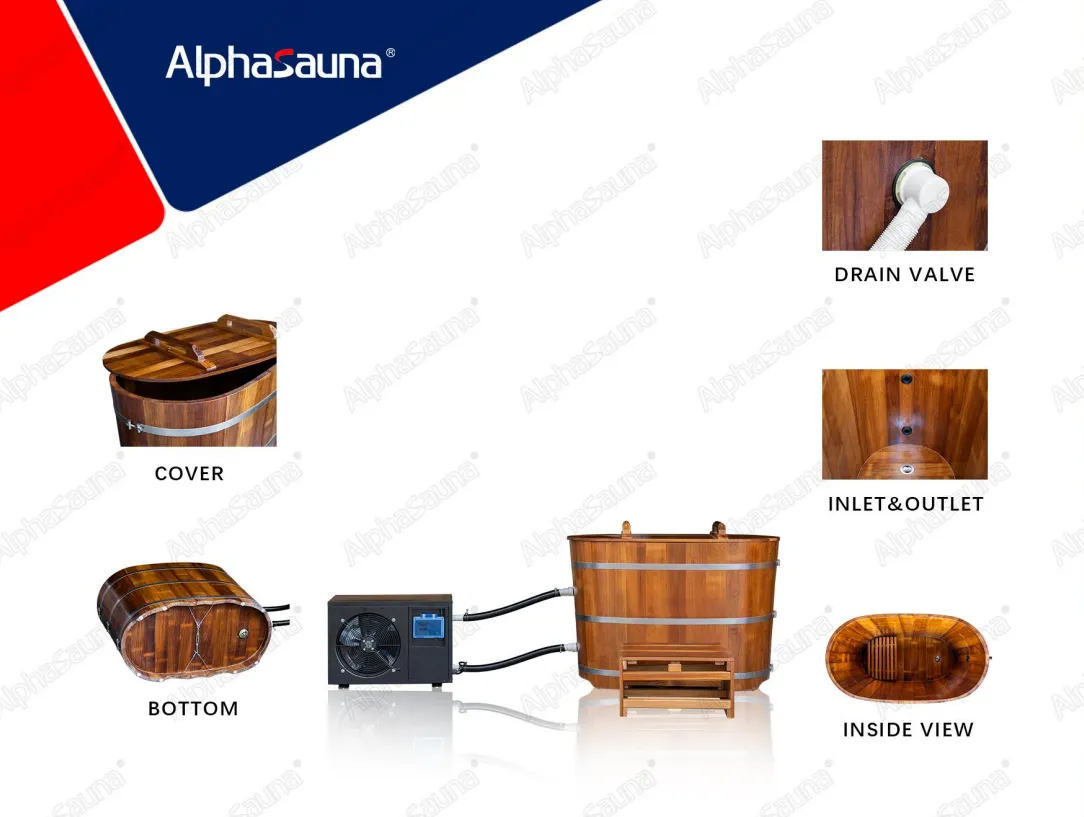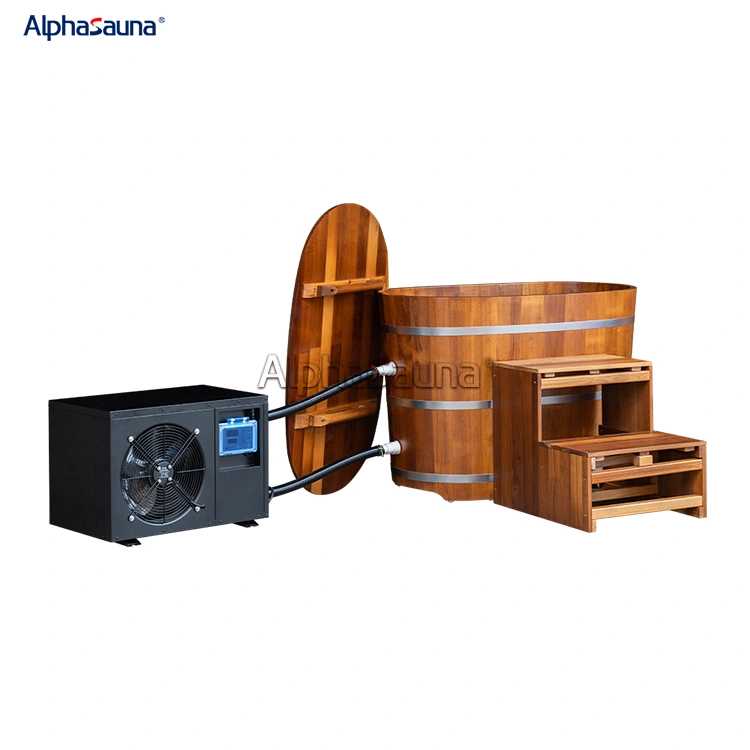 Product  details:
■LC-001AC-3
■L1100*W600*H700mm
■1 Person Football Ice Bath
■1HP=0.75KW
■Wooden Football Player Ice Bath Tub
 glow sauna,

■Material: Thermo wood
■Certification: CE
■Availability: OEM, ODM, OEM/ODM
■Delivery Time: 15 Days
■Start Port: Shenzhen Port
■Supply Ability: 100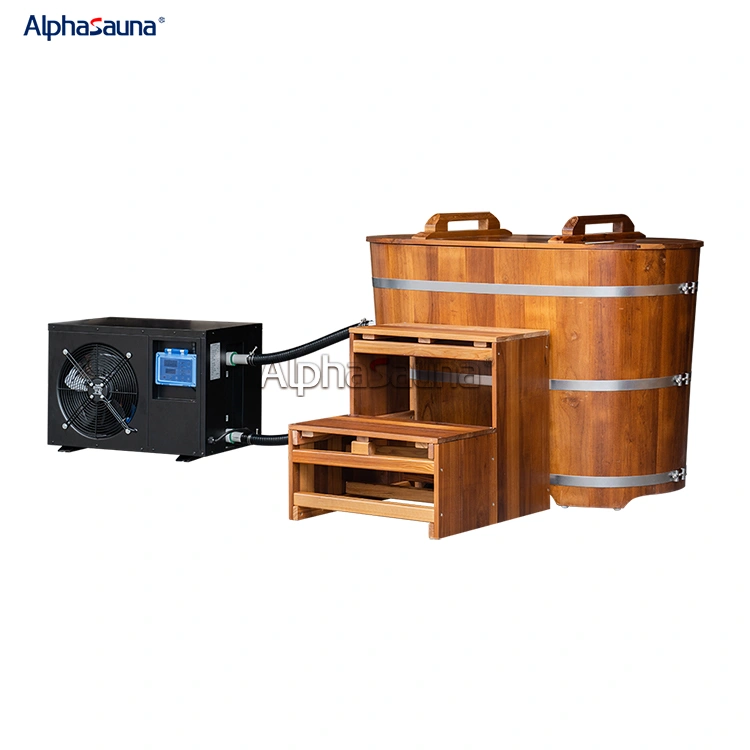 Introducing the Alphasauna Wooden Football Player Ice Bath Tub, the ultimate recovery tool for athletes and fitness enthusiasts alike. Designed with a sleek, modern look and made from high-quality wood, this ice bath tub is not only practical but also stylish.




  Whether you're a professional athlete or just someone who takes their fitness seriously, the Wooden Football Player Ice Bath Tub is the perfect way to recover like a pro. The tub is designed to comfortably fit one person at a time, with plenty of room to move around and fully submerge your body.




  One of the key benefits of using an ice bath is that it can help to reduce inflammation and soreness, which is particularly important after intense physical activity. With the Alphasauna Wooden Football Player Ice Bath Tub, you can enjoy all the benefits of an ice bath in the comfort of your own home.




  Not only is this ice bath tub functional, but it's also incredibly easy to use. Simply fill the tub with cold water and ice, and then submerge your body for a few minutes at a time. The tub's wooden exterior is not only aesthetically pleasing but also helps to insulate the water, ensuring that it stays colder for longer. 




  But what really sets the Alphasauna Wooden Football Player Ice Bath Tub apart from other recovery tools is its unique design. The tub features the silhouette of a football player on the side, adding a touch of personality and fun to your recovery routine. This design also makes the tub a great conversation starter and a unique addition to any home gym or wellness space.




  So why settle for a boring and uninspiring recovery routine? Upgrade to the Alphasauna Wooden Football Player Ice Bath Tub and start recovering like a pro in style. With its combination of functionality, ease of use, and unique design, this ice bath tub is a must-have for anyone serious about their fitness and recovery goals.