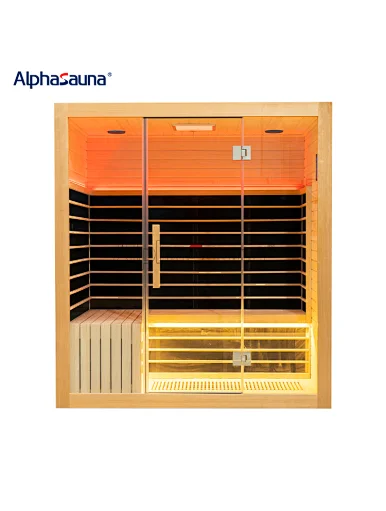 Infrared Red Light Sauna - Alphasauna
Infrared Red Light Sauna - Alphasauna

Model : ALP- 1760

MOQ : 1

Payment : L/C, T/T, Western Union

Place of Origin : Guangdong China

Brand : Alphasauna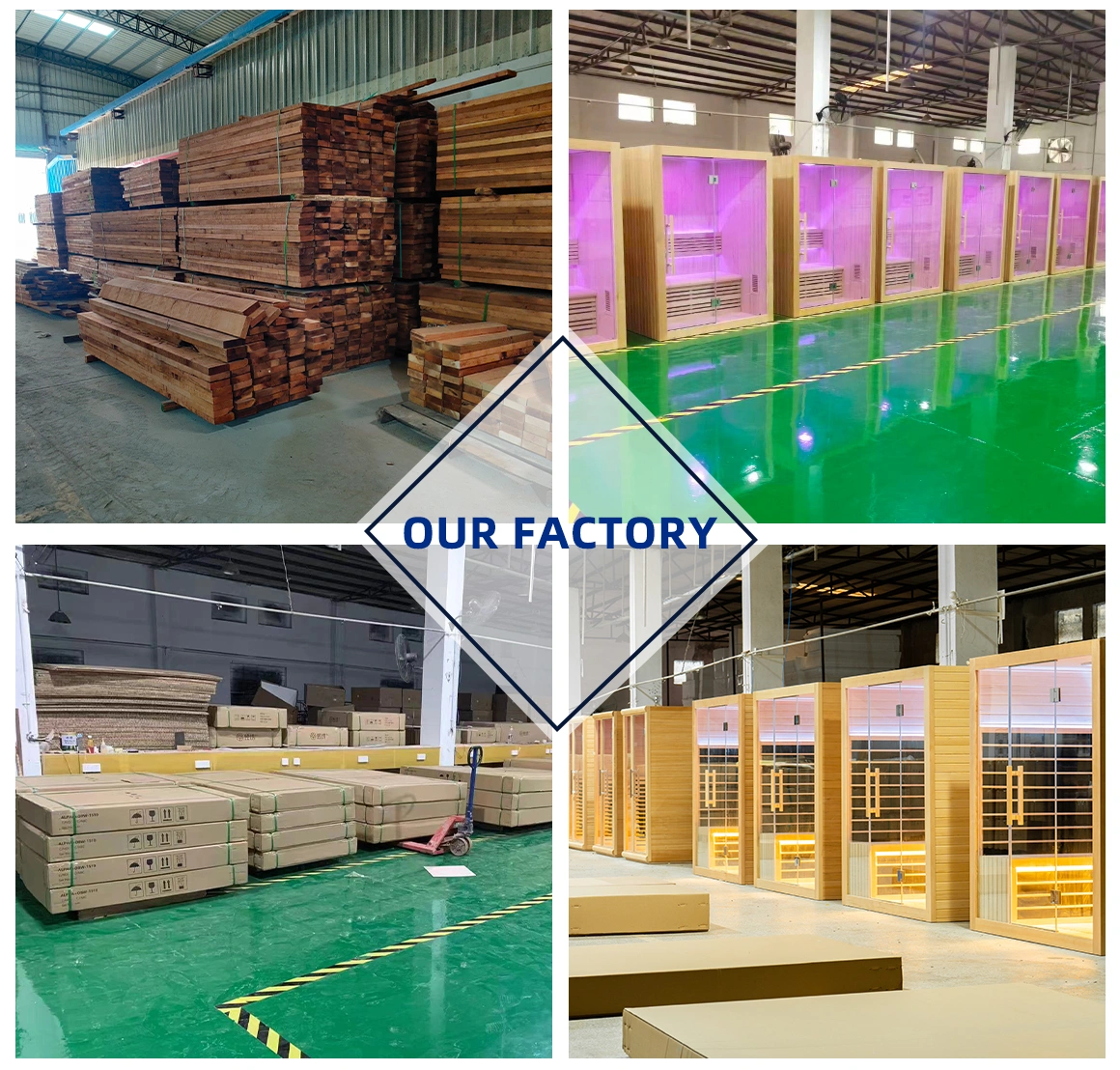 Product name : Infrared Red Light Sauna
■

Model:ALP-1760





■

Button-type control panel supports Bluetooth, FM, USB multimedia





■

Power : 220V(50Hz)3200W





■

Full Glass Door





■

Low Emf Available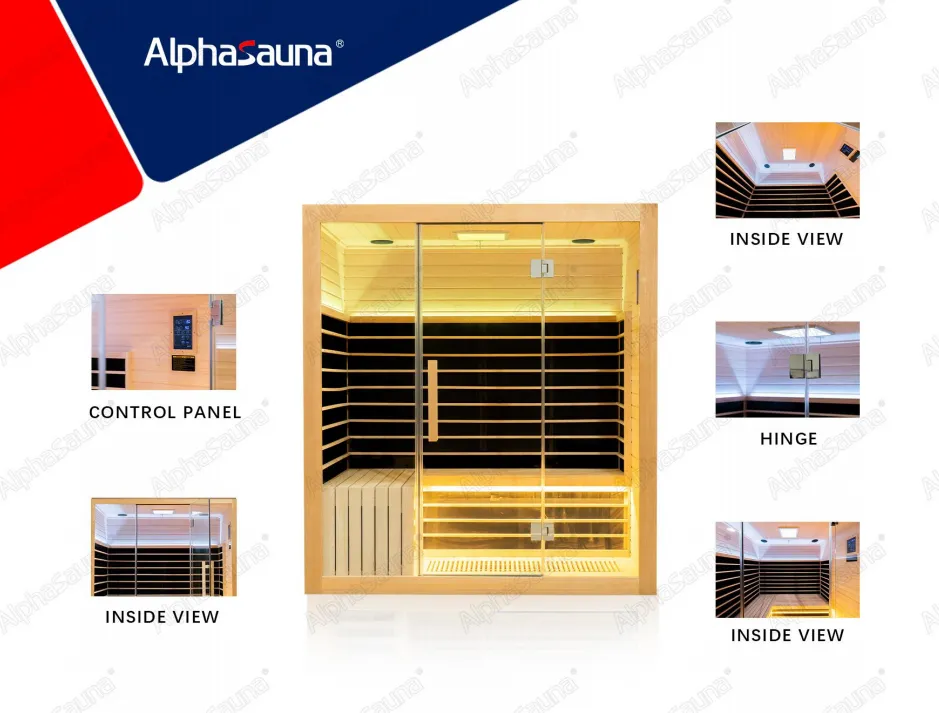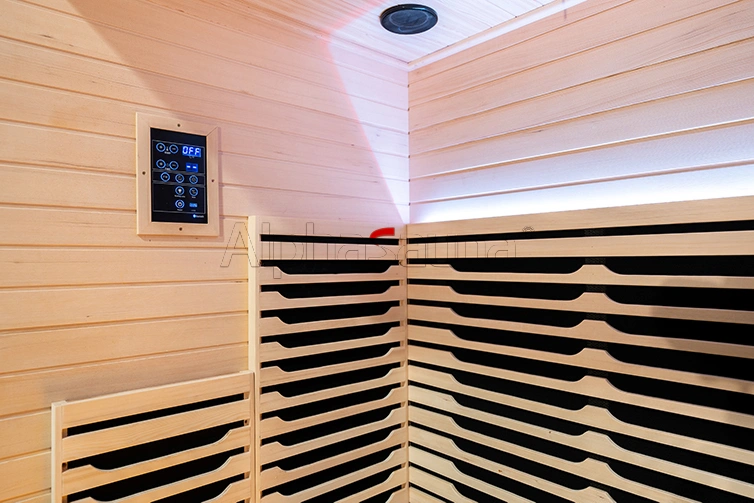 ■ Material : Canadian Hemlock , Canadian Red Cedar

  ■ Certification: CE, BSCI, FSC

  ■ Availability: OEM, ODM, OEM/ODM

  ■ Delivery Time: 15 Days

  ■ Start Port: Shenzhen Port
 glow sauna,
  ■ 4 Person

  ■ Dia. L1760*W1270*H1940mm

  ■ Screen Frame: Conventional Strip Screenframe
  ■ Aviation-Grade Carbon Nanofiber

  ■ Conventionalmica Heating Plate
  ■ LED 7 Colors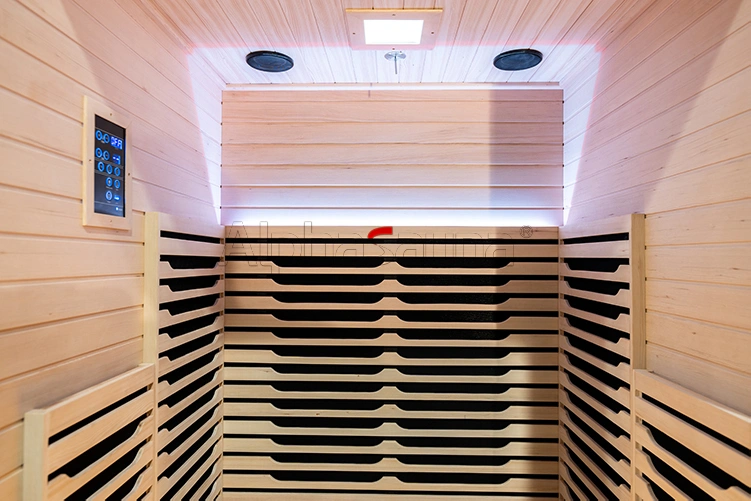 Looking for a natural way to boost your wellness? Experience the healing benefits of infrared red light sauna therapy with Alphasauna. Our advanced sauna technology can help detoxify your body, improve circulation, relieve pain, and reduce stress. Try it now and start feeling the difference!
  The infrared red light therapy has been shown to improve blood circulation, promote muscle recovery, reduce joint pain, and improve skin health. It also helps to reduce stress and anxiety, promoting relaxation and better sleep. And with its compact design, this sauna is perfect for those who want to enjoy the benefits of infrared therapy in the comfort of their own home.
  But what sets Alphasauna's Infrared Red Light Sauna apart from other products on the market? First and foremost, it's the quality of our product. Made from premium quality materials and crafted with meticulous attention to detail, this sauna is built to last. Our sauna also comes equipped with a range of features,
  including an easy-to-use digital control panel, premium quality heating elements, and an advanced ventilation system to ensure optimal comfort and safety.
Plus, our Infrared Red Light Sauna is designed with your convenience in mind. It can be easily assembled in just minutes and doesn't require any special electrical wiring or plumbing. And when you're finished using it, simply fold it up and store it away until your next session.
  With the Alphasauna Infrared Red Light Sauna, you can experience the healing benefits of infrared therapy from the comfort of your own home. Whether you're looking to reduce inflammation, detoxify your body, or simply relax after a long day, this sauna has everything you need to achieve your goals. So why wait? Try it now and feel the difference for yourself!