Cold Water Immersion Tub-Alphasauna
Cold Water Immersion Tub-Alphasauna

Model :IBT-800PW

MOQ :Without limitation

Payment :L/C, D/A, D/P, T/T, Western Union

Place of Origin :China

Brand :Alphasauna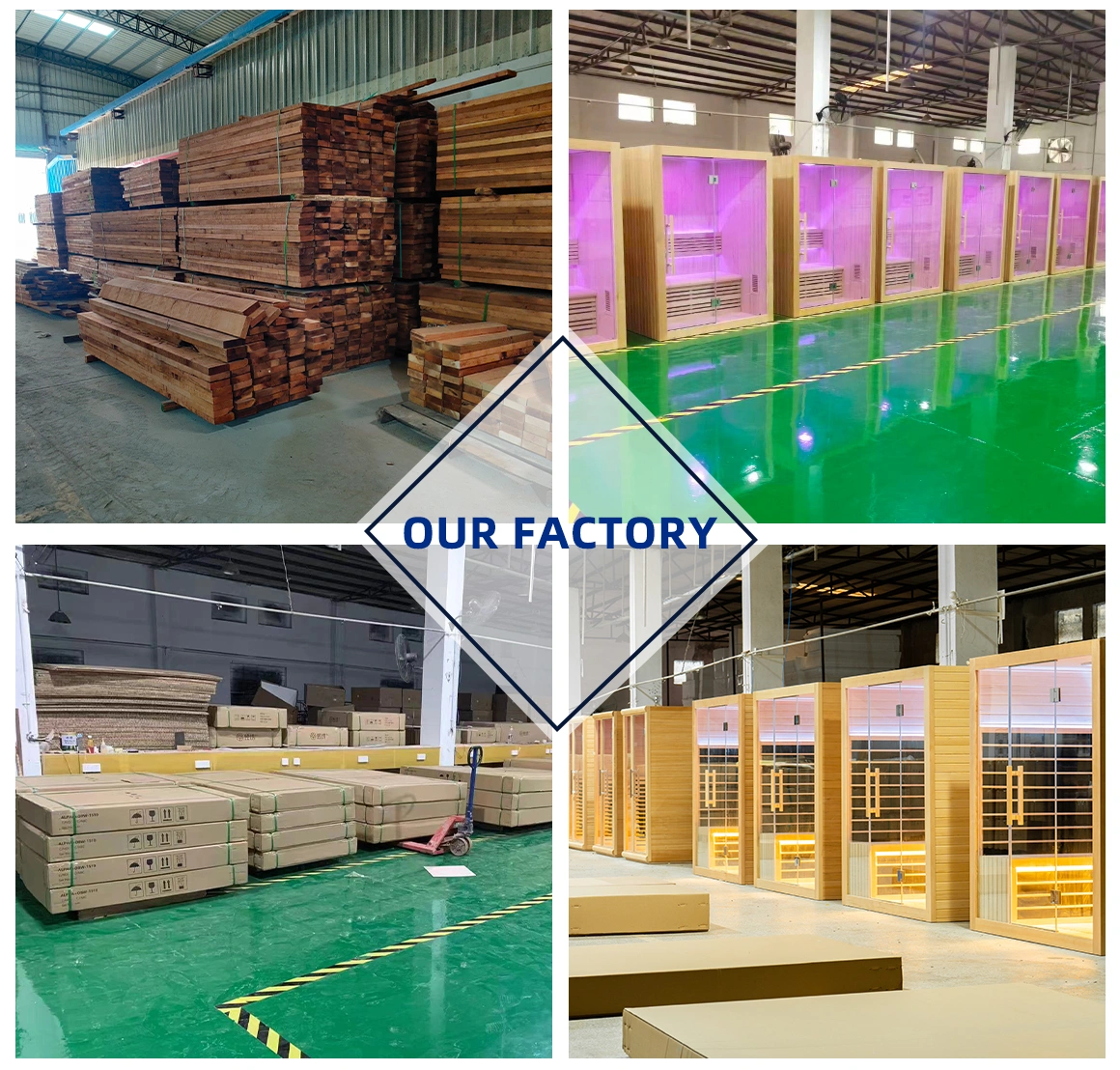 Product name:Cold Water Immersion Tub
■Water drain,water inlet/outlet
■Stainless steel band ,seat,step,cover,seat
■Chiller system:9000BTU, 500-1000L capacity 
■520GR470A/R32710-120V              
■60HZ/220-240V5OHZ
■Setting temp 0~40 ℃, default temp setting: 25 ℃ .
■water can lower 3-4 degress / per hour.
■Circulation pump included as built-in.  DN25 nozzles.
■Filter system/ozone system available
■PVC/Stainless Steel/Fiberglass Liner/Pool Liner Available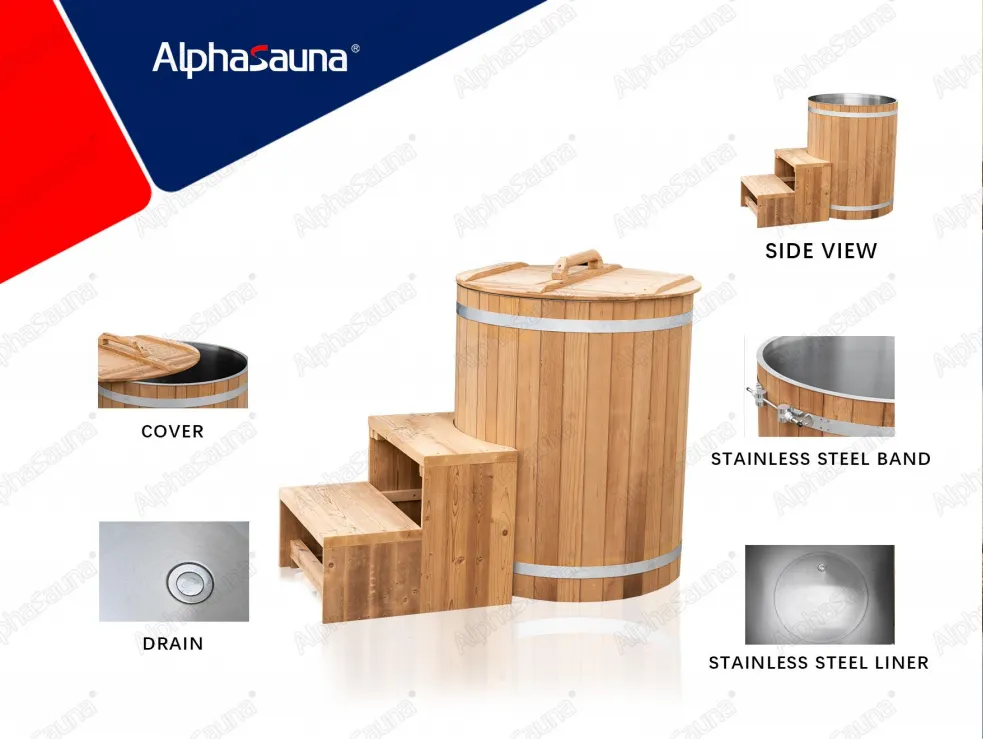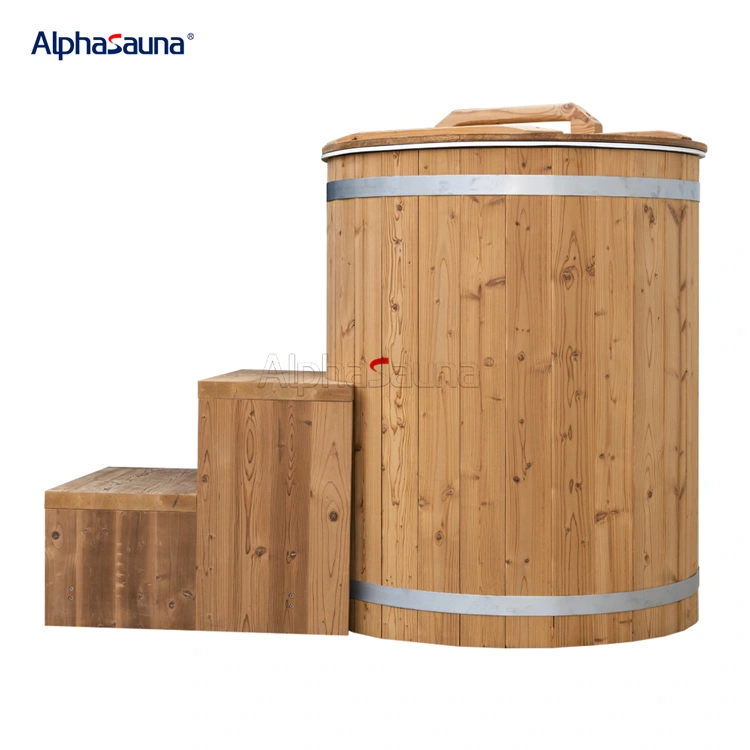 Product details:
■IBT-800CP
■Dia.800*1000mm
■1 Person Cold Water Immersion Tub
■1HP=0.75KW
■Thermo Pine
 glow sauna,

■Material: Thermo wood
■Certification: CE
■Availability: OEM, ODM, OEM/ODM
■Delivery Time: 15 Days
■Start Port: Shenzhen Port
■Supply Ability: 100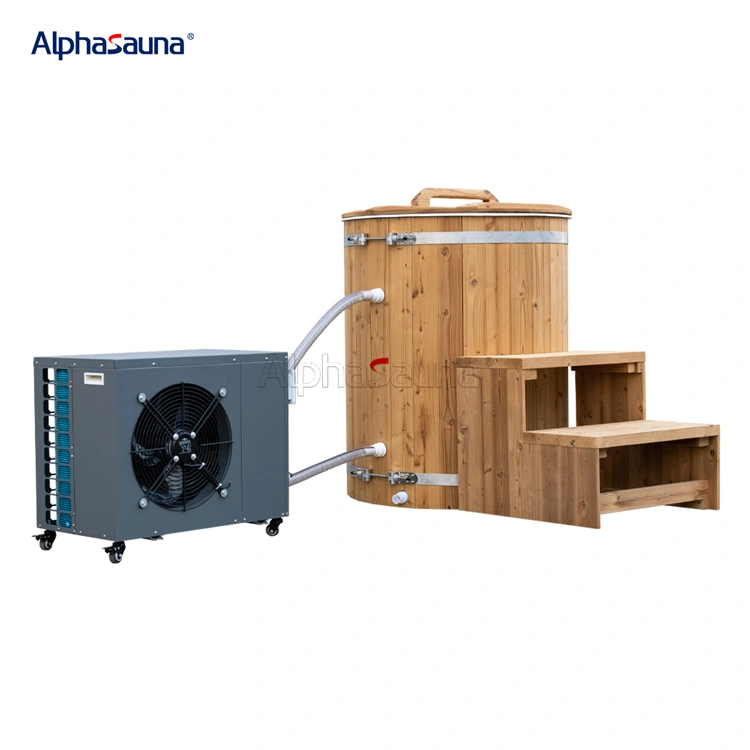 T

he Alphasauna Cold Water Immersion Tub is crafted with premium materials, including high-quality stainless steel and a non-slip, textured surface for your safety and comfort. Its compact design makes it easy to install and store, while the adjustable temperature control allows you to customize your cold water therapy experience to your liking.

 

  By immersing yourself in cold water, you'll experience a rush of endorphins that can help alleviate pain, reduce inflammation, and promote overall well-being. Additionally, cold water immersion has been shown to improve circulation, increase metabolism, and enhance mental clarity, making it the perfect solution for athletes, fitness enthusiasts, and anyone seeking to enhance their physical and mental performance.

 

  But that's not all – the Alphasauna Cold Water Immersion Tub is also an excellent tool for stress relief and relaxation. The invigorating cold water can help reduce stress and anxiety, promote deeper sleep, and even improve your skin's appearance.

 

  Incorporating the Alphasauna Cold Water Immersion Tub into your routine is easy and convenient. Whether you prefer to use it in the morning to kick-start your day, after a workout to aid in recovery, or in the evening to wind down and relax, this product is a versatile addition to any wellness routine.

 

  Investing in the Alphasauna Cold Water Immersion Tub means investing in your health and well-being. Join the growing number of people who are discovering the incredible benefits of cold water therapy and experience the revitalizing effects for yourself. Order your Alphasauna Cold Water Immersion Tub today and take the first step towards a healthier, happier you!