Model No: LC-001AC-3
Relax in Style with Our Outdoor Hot Tub Cold Plunge Tub Combo - Alphasauna
Relax in Style with Our Outdoor Hot Tub Cold Plunge Tub Combo-Alphasauna

Model :LC-001AC-3

MOQ :Without limitation

Payment :L/C, D/A, D/P, T/T, Western Union

Place of Origin :China

Brand :Alphasauna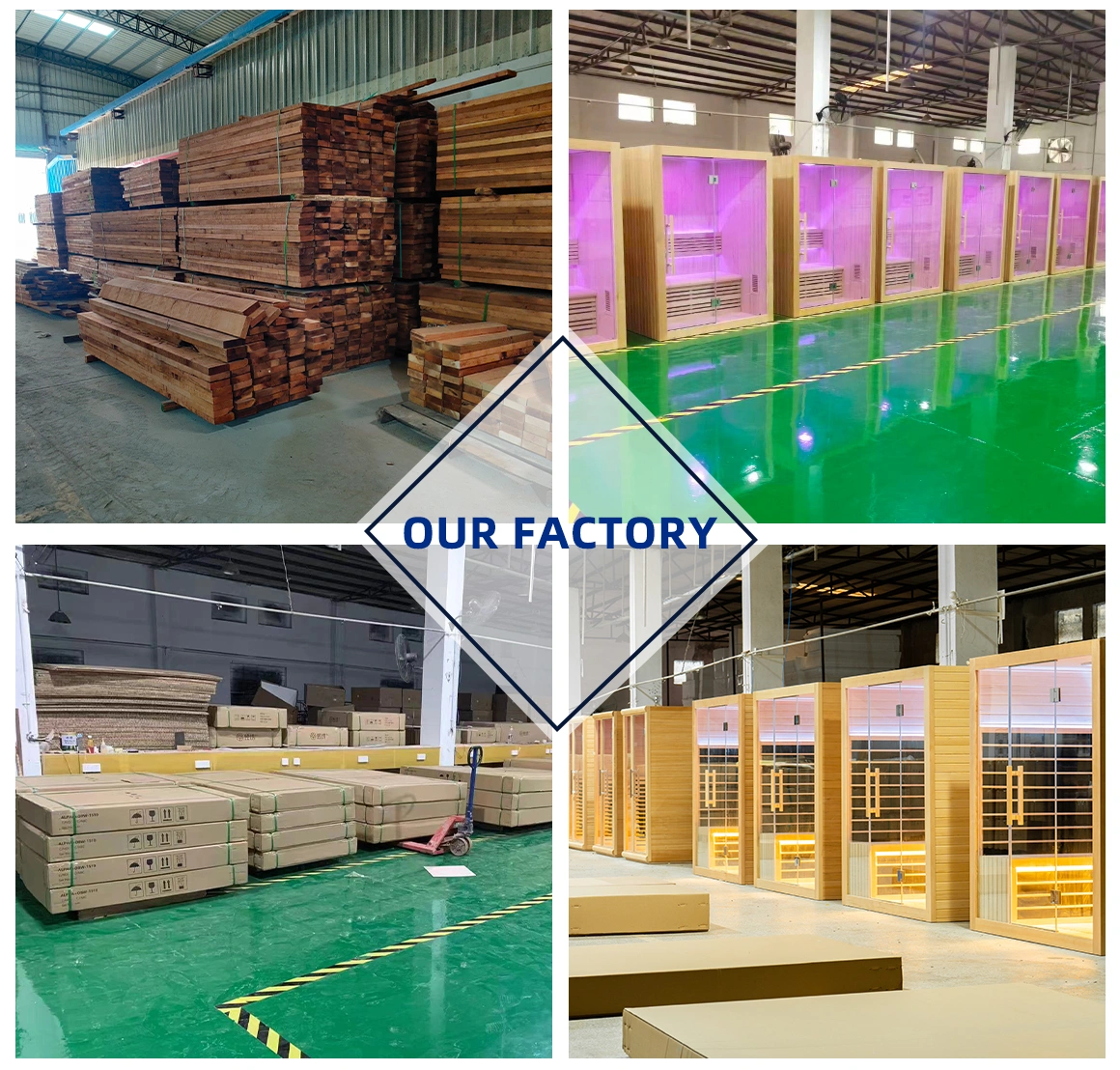 Product name: outdoor cold plunge tub
■Water drain,water inlet/outlet
■Stainless steel band ,Seat,Step,Cover
■Chiller system:9000BTU,500-1000L capacity,
1HP=0.75KW  Cooling&Heating.
520GR410A/R32110-120V.60HZ/220-240V 5OH
■Setting temp O~40 ℃, default temp setting:25 ℃         
water can lower 4-5 degress / per hour.
■Circulation pump included as built-in.DN25 nozzles
■Filter system/ozone system available
■PVC/stainless steel/fiberglass liner/pool liner available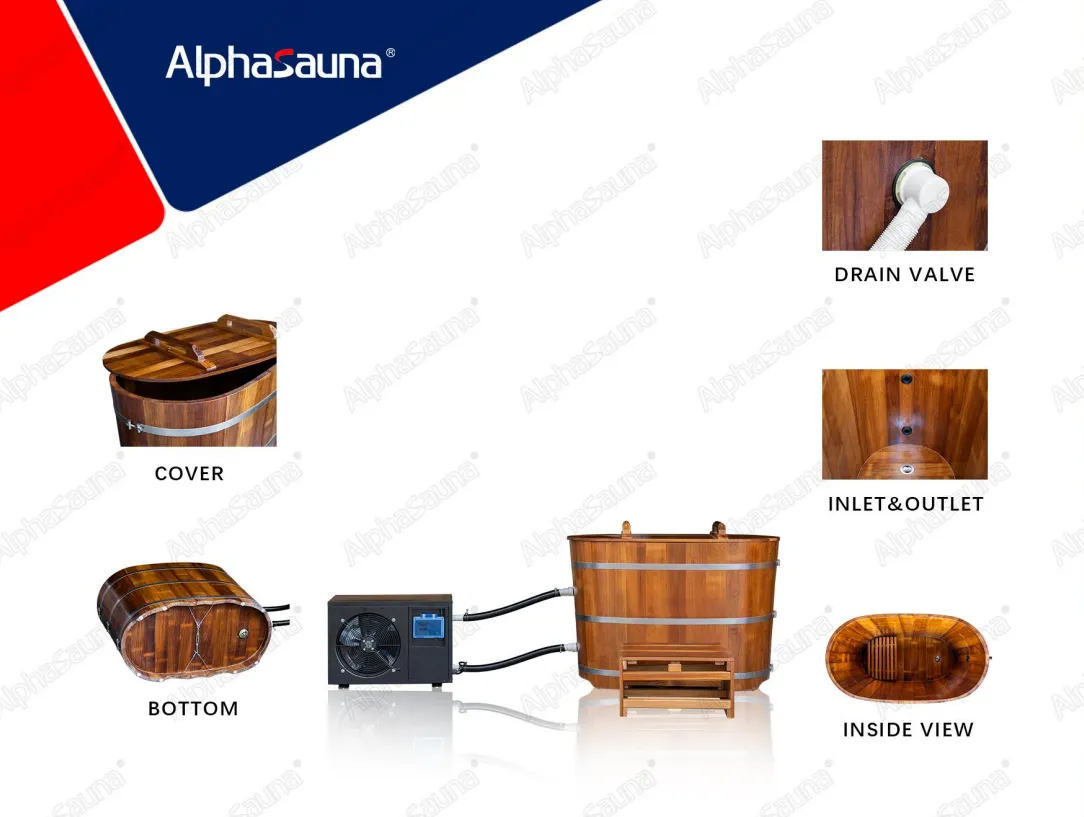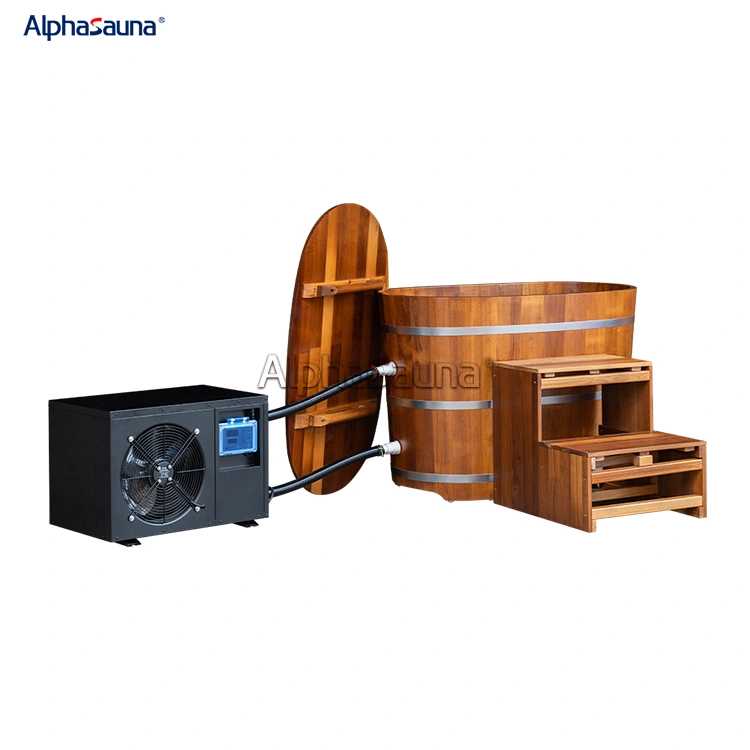 Product Details:
■LC-001AC-3
■L1100*W600*H700mm
■1HP=0.75KW
■cold plunge outdoor tub
 glow sauna,

■Material: Thermo wood
■Certification: CE,FSC ,BSCI
■Availability: OEM, ODM, OEM/ODM
■Delivery Time: 15 Days
■Start Port: Shenzhen Port
■Supply Ability: 100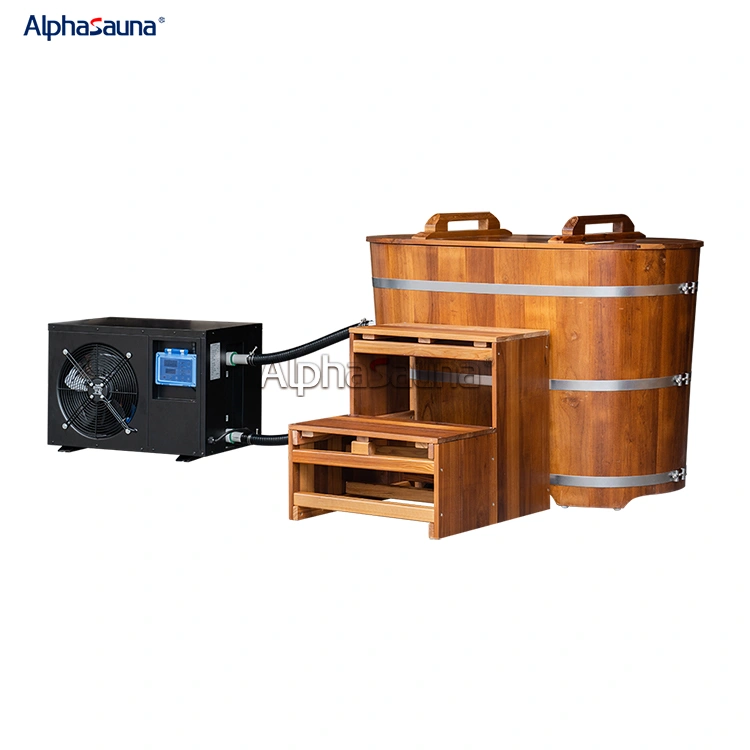 Welcome to Alphasauna, where relaxation and luxury come together in our outdoor hot tub cold plunge tub combo. This one-of-a-kind product is the ultimate in outdoor spa experiences, combining the benefits of a hot tub and a cold plunge pool in one stylish and sophisticated package.

  Imagine soaking in a warm and bubbly hot tub with your loved ones, enjoying the soothing jets and the tranquil ambiance of your backyard. Then, when you're ready to cool down and invigorate your senses, step into the refreshing waters of our cold plunge pool, designed to rejuvenate your body and mind.

  With its sleek and modern design, hot tub cold plunge combo will be the centerpiece of your outdoor oasis. It's the perfect way to unwind after a long day, or to start your morning with an energizing plunge. You'll love the way it looks and feels, and your guests will be envious of the luxurious experience it provides. 

  Our product features premium materials and advanced technology to ensure a comfortable and safe spa experience. The hot tub is made of durable and weather-resistant materials, with powerful jets that can be customized to your liking. The cold plunge pool is designed to provide a refreshing and invigorating experience, with temperature control options that allow you to adjust the water to your preference. 

  At Alphasauna, we understand that your satisfaction is paramount, and that's why we offer a variety of customization options to meet your specific needs. Choose from a range of sizes, colors, and accessories to create the ultimate spa experience for your backyard. We also provide excellent customer service and support to ensure that you have a hassle-free shopping and installation experience. 

  In summary, the Alphasauna cold plunge hot tub combo is the perfect addition to any backyard oasis. It offers the ultimate spa experience, combining the benefits of a hot tub and a cold plunge pool in one stylish and sophisticated package. With its premium materials, advanced technology, and customizable options, you're sure to love your new spa and the relaxation and luxury it provides.

  

  1: Thermo wood is the most suitable, with strong corrosion resistance, both indoor and outdoor, cost-effective, compared to CEDAR.
Economy models can be heat-treated with pine, and high-end models can be heat-treated with hemlock.
2: the size of our chiller is: 655*400*518MM
3: the cooling volume of our chiller is 500-1000L
4: Is the noise level of our chiller ≤52dB(A)
5: Our chiller has a built-in water pump system. 1KW Chiller system temperature arranges from 3 degrees to 10 degrees.
Water can lower to 3 degrees within 1.5 hours. 
6: Is the packaging size of a separate wooden bathtub 920*920*1150MM. The package size with the chiller system is 1430*920*1150MM.  The product is assembled and packaged as a whole set, customers can use it directly when unpacking the package.