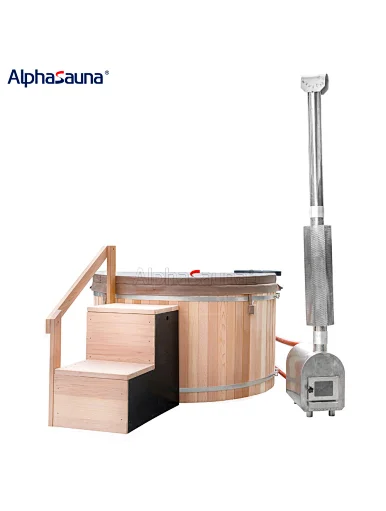 Cedar Wood Fired Hot Tub Kit - Alphasauna
MOQ :Without limitation

Payment :L/C, D/A, D/P, T/T, Western Union

Place of Origin :China

Brand :Alphasauna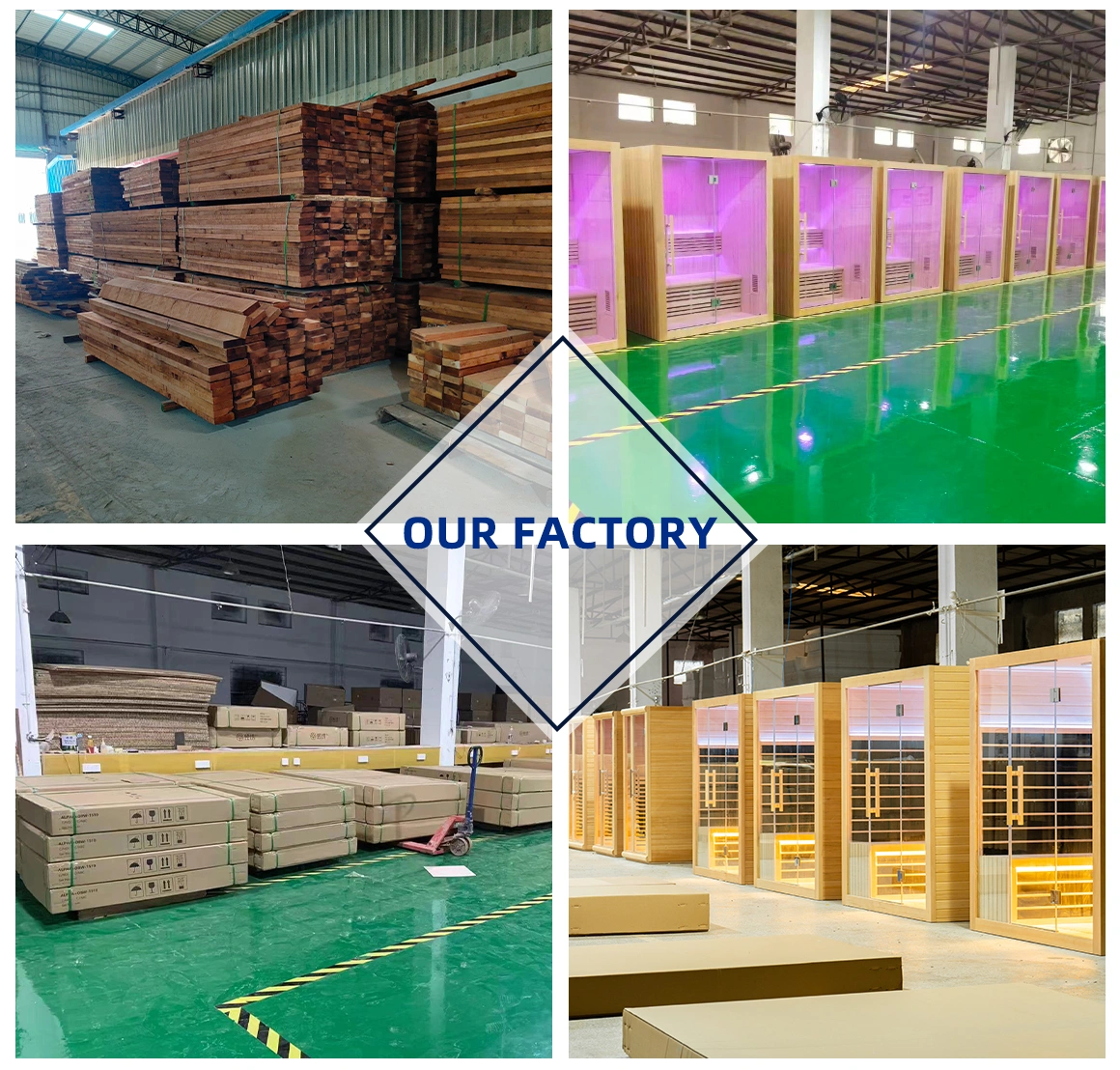 Product name :

Wood Fired Hot Tub Kit
■

Seats





■

Stair and handrail





■

Cover





■

Pool liner





■

1MM thickness stainless steel band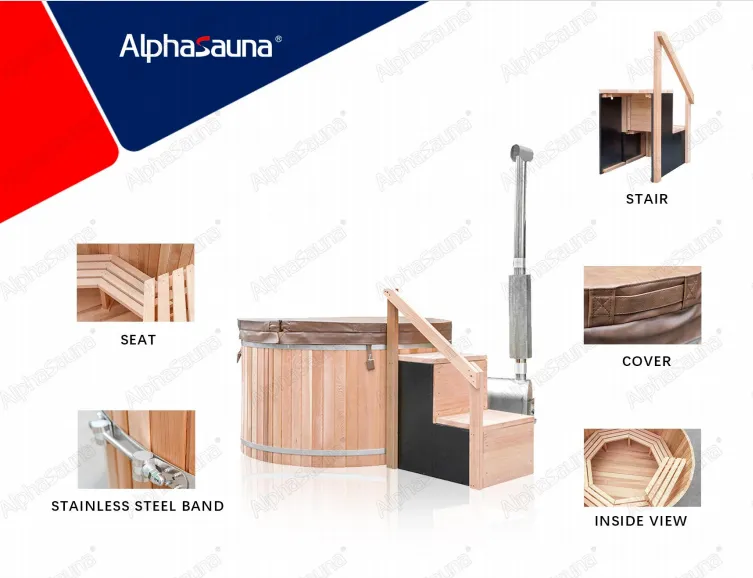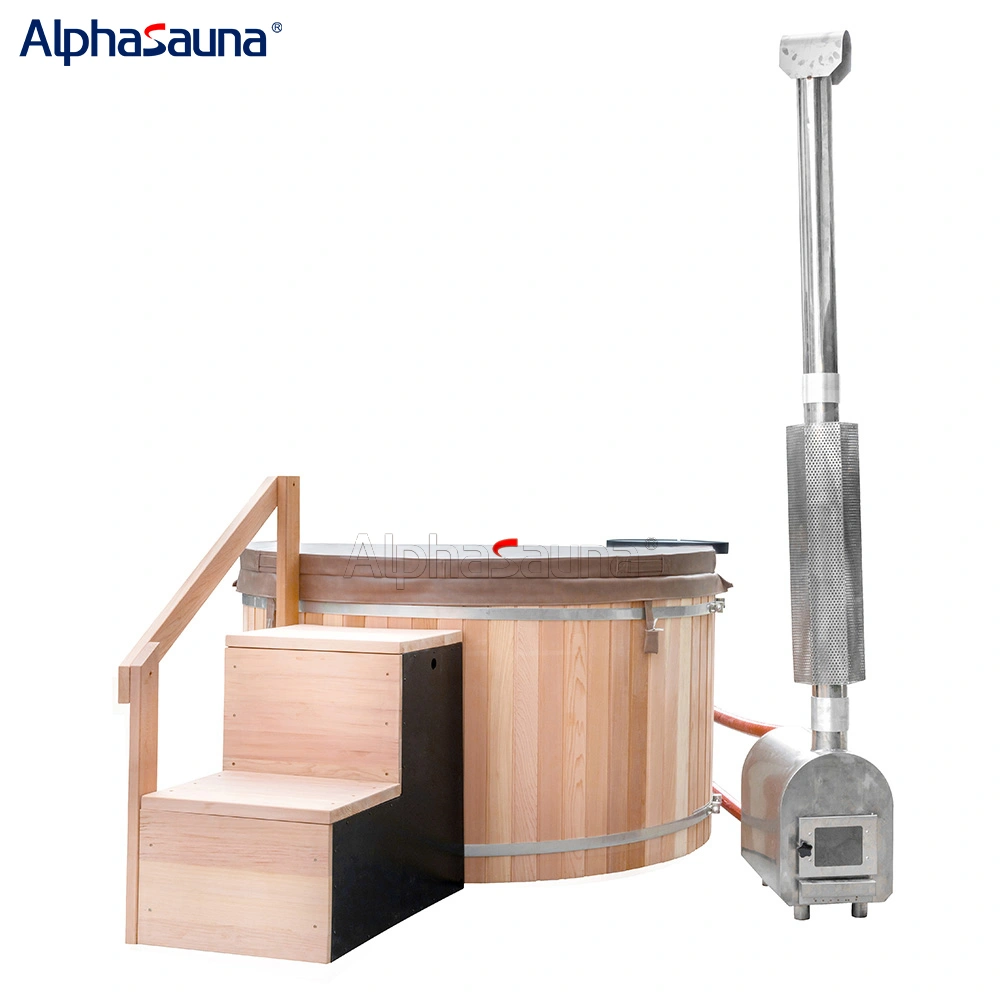 Product details:
       ■Material: cedar,pine,hemlock ,heat treated wood

  ■ Certification: CE, BSCI, FSC

  ■ Availability: OEM, ODM, OEM/ODM

  ■ Delivery Time: 15 Days

  ■ Start Port: Shenzhen Port
 glow sauna,
  ■ 4-6person

  ■ DIA.2100*1200MM

  ■ 15KW wood fired heater

  ■ 3KW electrical heatefr

  ■ 1mm thickness external wood fired heater

  ■ Electrical heater,water circulating pump, filter system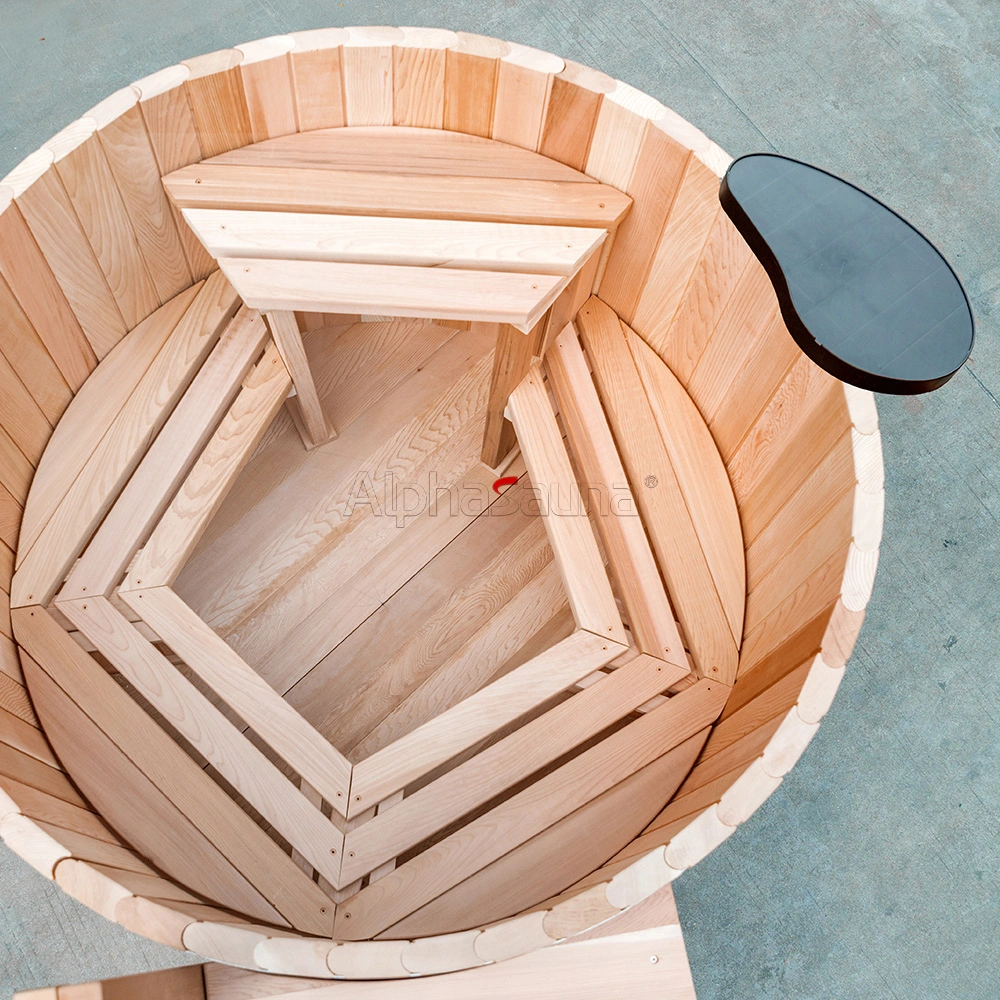 Immerse yourself in a world of luxury and relaxation with the Cedar Wood Fired Hot Tub Kit from Alphasauna. Crafted with the finest cedar wood, this kit combines exquisite design and natural beauty to create a truly captivating experience. Indulge in the therapeutic warmth of a wood-fired hot tub, where the soothing crackle of the fire and the aromatic scent of cedar create a serene ambiance. Our kit includes everything you need to transform your outdoor space into a private oasis, from the sturdy cedar tub to the powerful wood-fired stove. Escape the stresses of everyday life and rejuvenate your body and mind as you soak in pure comfort. With Alphasauna's Cedar Wood Fired Hot Tub Kit, relaxation and style go hand in hand. Create unforgettable moments with loved ones or enjoy a peaceful retreat for yourself. Elevate your outdoor living experience and discover the true meaning of luxury. Experience the joy of a wood-fired hot tub and start your journey to total relaxation today.