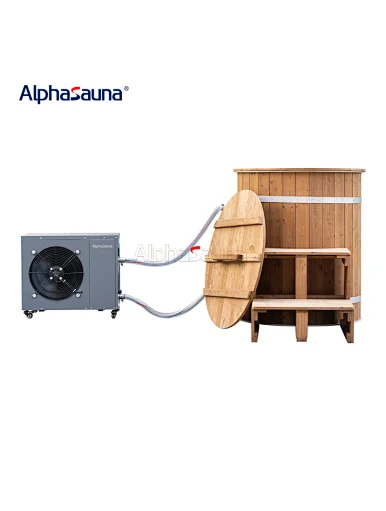 Ice Cold Baths-Alphasauna
Ice Cold Baths-Alphasauna

Model :IBT-800PW

MOQ :Without limitation

Payment :L/C, D/A, D/P, T/T, Western Union

Place of Origin :China

Brand :Alphasauna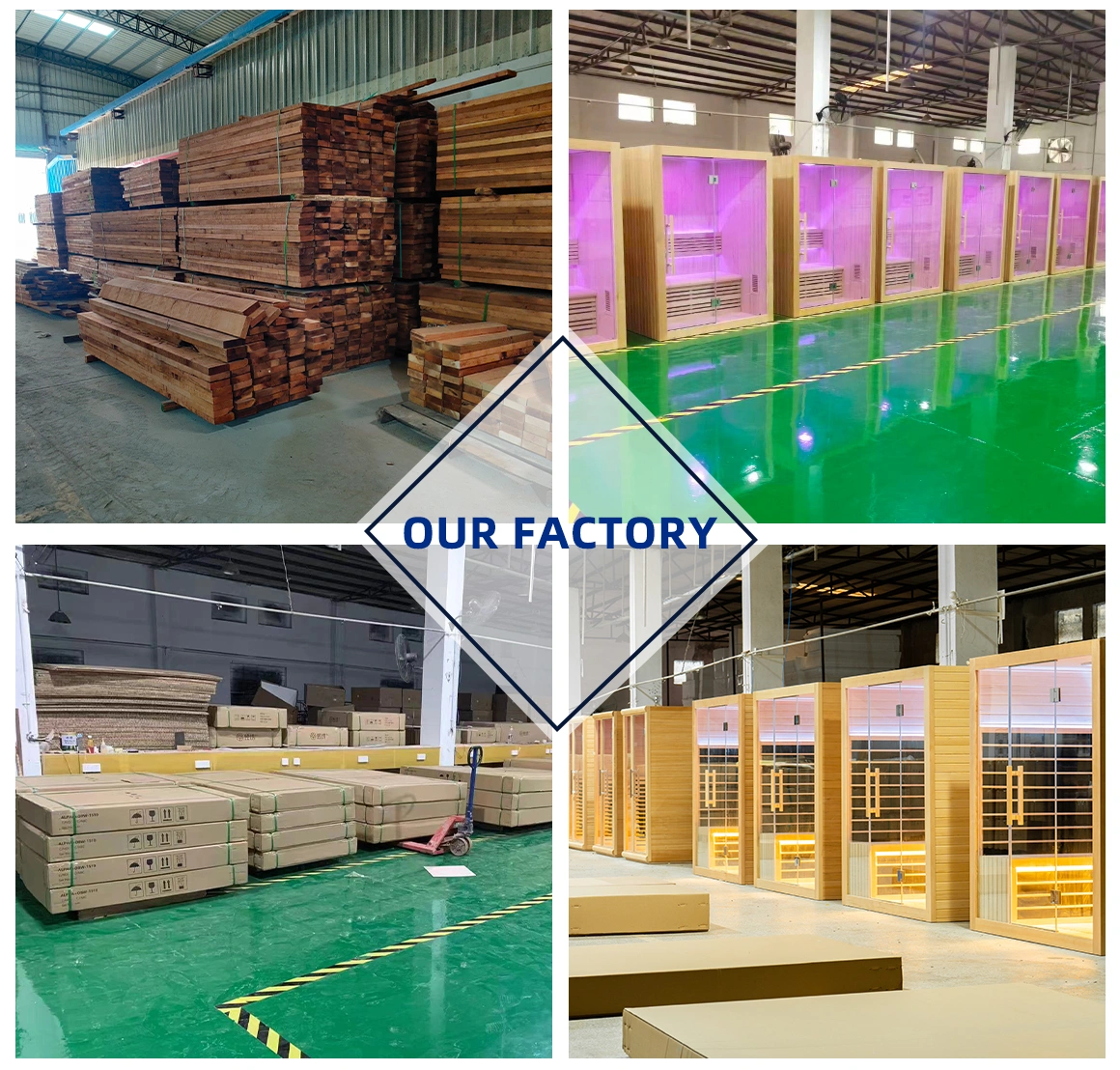 Product name:Ice Bath Tubs
■Water drain,water inlet/outlet
■Stainless steel band ,seat,step,cover,seat
■Chiller system:9000BTU, 500-1000L capacity,1HP=0.75KW 
■520GR470A/R32710-120V             
■ 60HZ/220-240V5OHZ
■Setting temp 0~40 ℃,
■default temp setting: 25 ℃ .
■water can lower 4-5 degress / per hour.
■Circulation pump included as built-in.DN25 nozzles.
■Filter system/ozone system available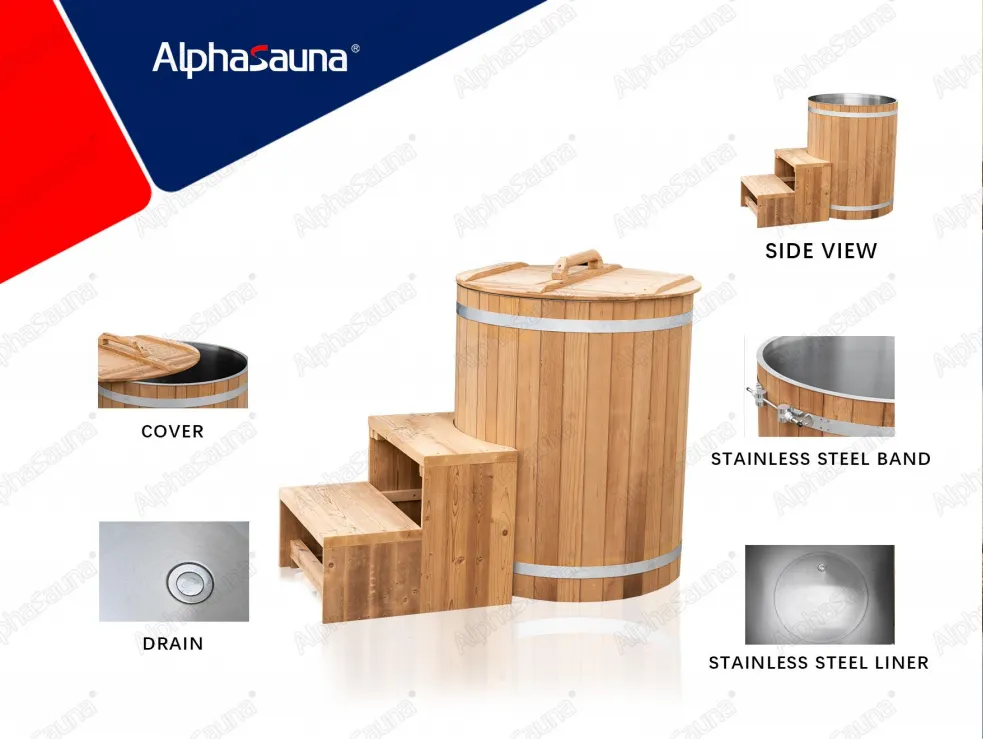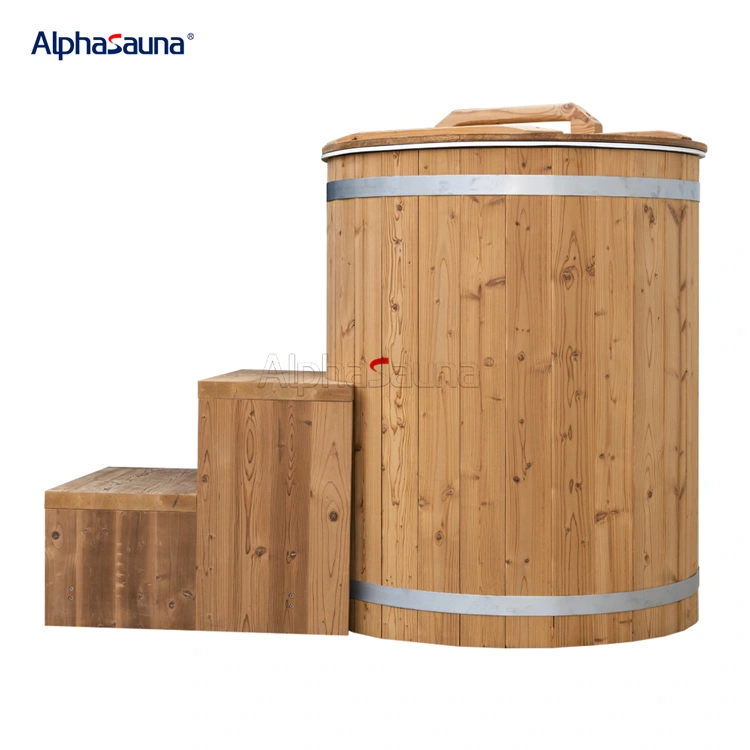 Product details:
■IBT-800CP
■Dia.800*1000mm
■1 Person Ice Bath Tubs For Sale
■1HP=0.75KW
■Thermo  Pine
■PVC,Stainless ,Fiberglass,Pool Liner Optional






 
 glow sauna,

■Material: Thermo wood 
■Certification: CE
■Availability: OEM, ODM, OEM/ODM
■Delivery Time: 15 Days
■Start Port: Shenzhen Port
■Supply Ability: 100
■Cold Tank Ice Bath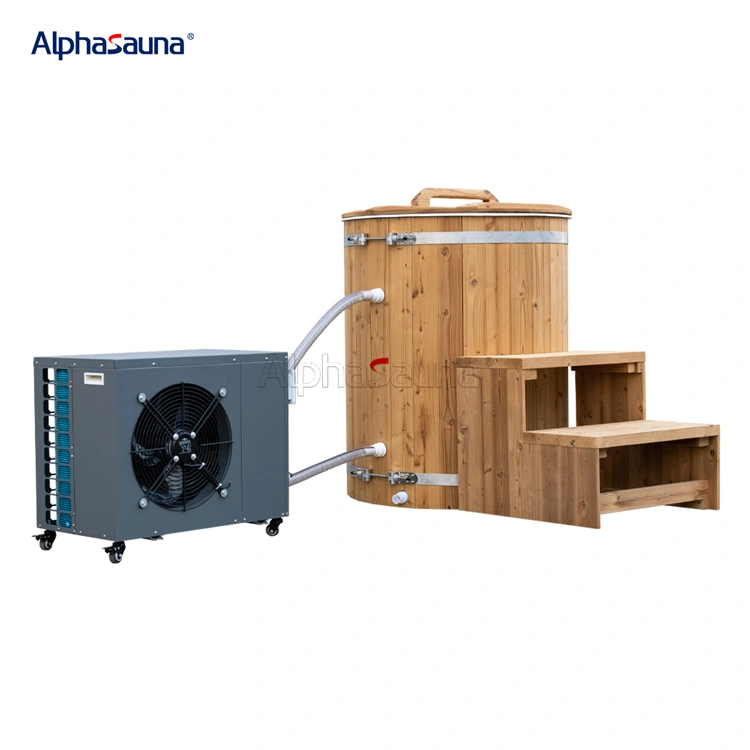 Introducing Alphasauna's Ice Bath Tubs - the ultimate solution for anyone seeking a refreshing and invigorating cold plunge experience. Whether you're an athlete looking to speed up recovery or someone who simply enjoys the therapeutic benefits of cold water, our cold tank ice bath tubs are the perfect addition to your wellness routine.

 Our ice bath tubs are made from high-quality materials, designed to withstand extreme temperatures and provide a comfortable and safe experience. With a range of sizes and customization options available, you can find your perfect cold plunge that fits your unique needs and preferences.




 But why should you invest in an ice bath tub from Alphasauna? The benefits of cold therapy are endless - from reducing inflammation and soreness to boosting circulation and improving overall health and wellbeing. Plus, the invigorating rush of cold water is sure to leave you feeling energized and refreshed.




 But don't just take our word for it - our ice bath tubs have been tried and tested by countless satisfied customers who rave about the incredible results they've seen. And with our easy-to-use installation and maintenance process, you can enjoy the benefits of cold therapy in the comfort of your own home.




 So why wait? Invest in an ice bath tub from Alphasauna today and discover the transformative power of cold water therapy. With our range of sizes, customization options, and unbeatable quality, you're sure to find your perfect cold plunge. Plus, with our competitive prices and exceptional customer service, you can feel confident in your purchase. Don't settle for a mediocre cold plunge - choose Alphasauna and experience the ultimate in cold therapy.