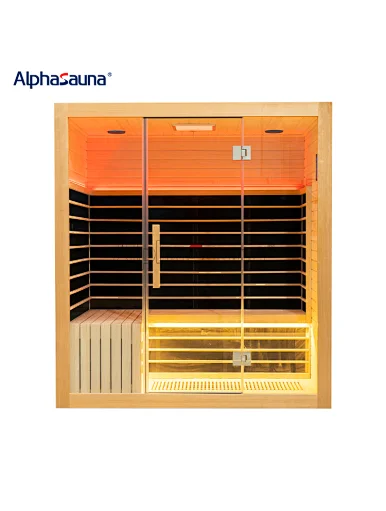 Outdoor Infrared Sauna Kits - Alphasauna
Outdoor Infrared Sauna Kits - Alphasauna

Model : ALP - 1790

MOQ : 1

Payment : L/C, T/T, Western Union

Place of Origin : Guangdong China

Brand : Alphasauna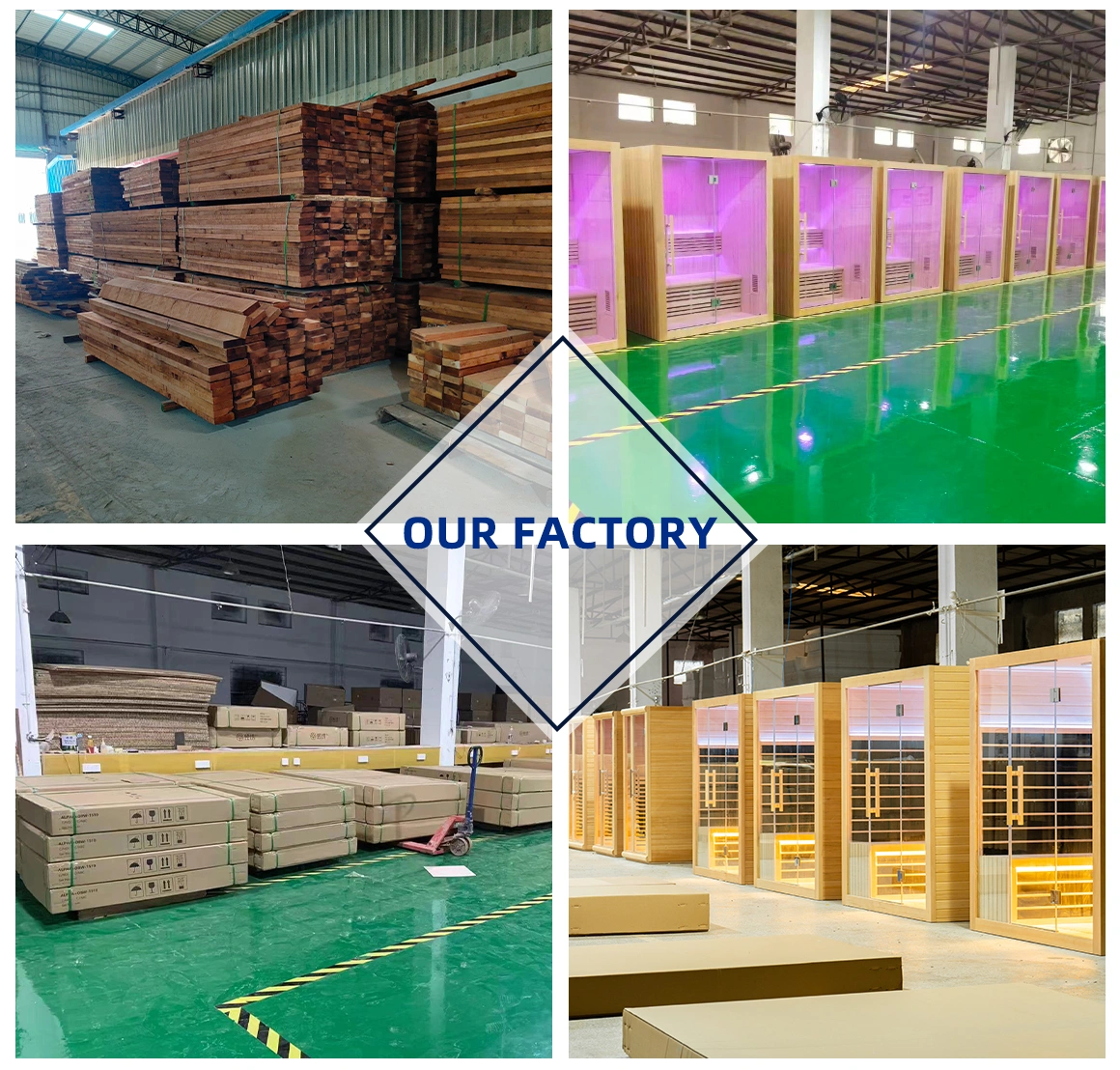 Product name : Outdoor 

Infrared Sauna Kits
■

Model:ALP-1790





■

Button-type control panel supports Bluetooth, FM, USB multimedia





■

Power : 220V(50Hz)3200W





■

Full Glass Door





■

Low Emf Available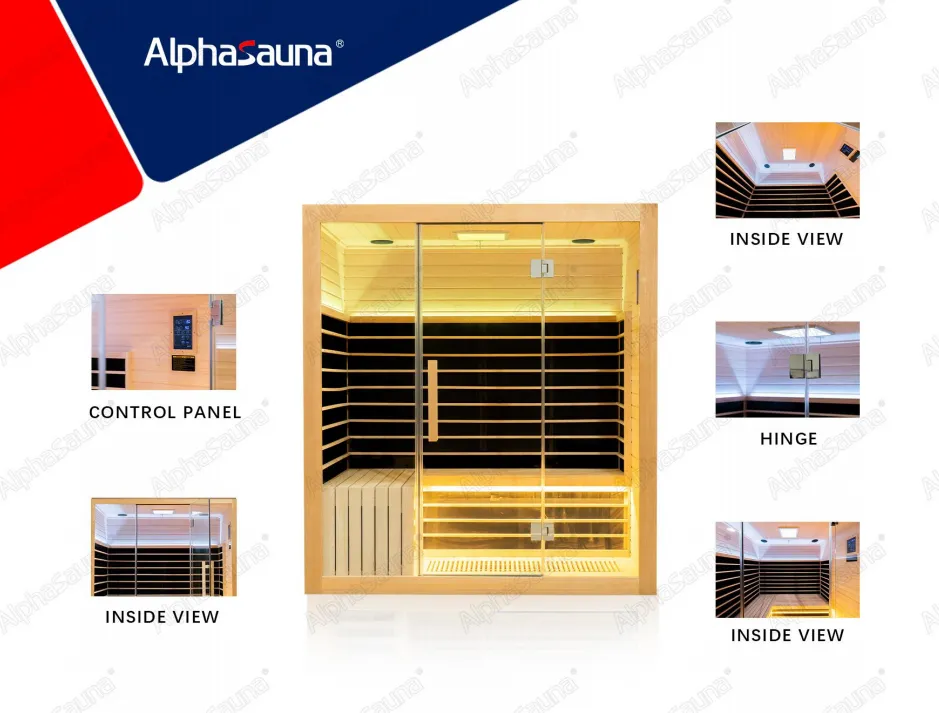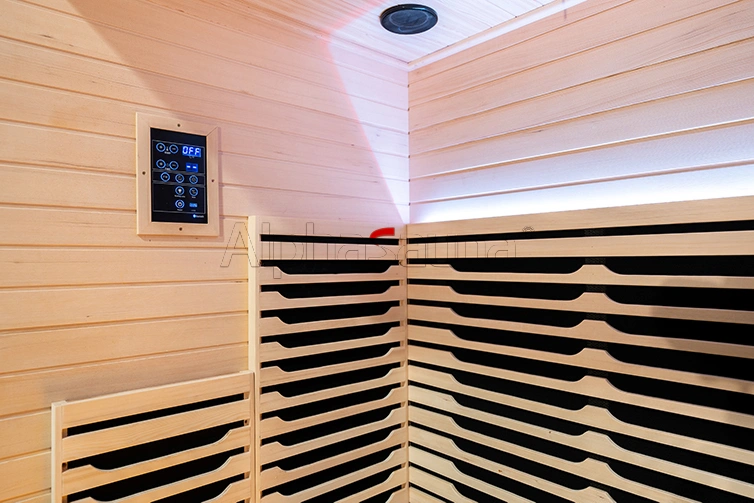 ■ Material : Canadian Hemlock , Canadian Red Cedar

  ■ Certification: CE, BSCI, FSC

  ■ Availability: OEM, ODM, OEM/ODM

  ■ Delivery Time: 15 Days

  ■ Start Port: Shenzhen Port
 glow sauna,
  ■ 4 Person

  ■ Dia. L1760*W1270*H1940mm

  ■ Screen Frame: Conventional Strip Screenframe
  ■ Aviation-Grade Carbon Nanofiber

  ■ Conventionalmica Heating Plate
  ■ LED 7 Colors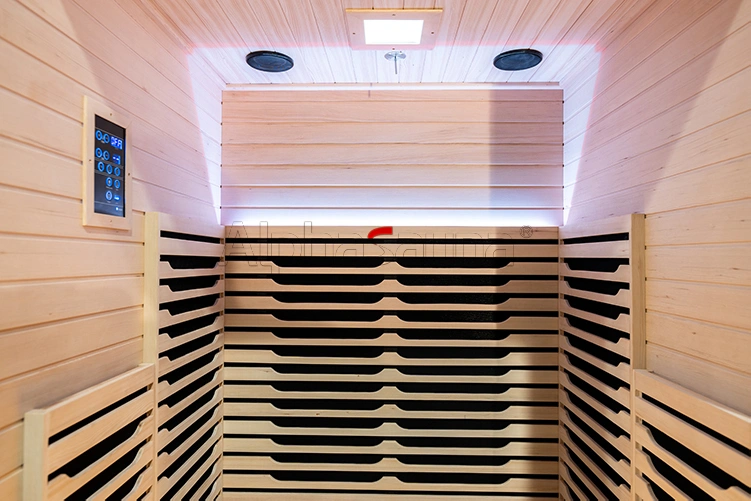 ntroducing Alphasauna Outdoor Infrared Sauna Kits - the perfect way to bring the spa experience to your own backyard! Designed with your relaxation in mind, these kits are the ultimate addition to any outdoor space.
  Our infrared sauna technology uses light to create heat, allowing you to experience all the benefits of traditional saunas without the high temperatures. This makes it ideal for those who find it hard to tolerate the intense heat of traditional saunas. Plus, the infrared technology penetrates deeper into the body, providing a more effective detoxifying and healing experience.
  Our sauna kits are easy to assemble and can be installed in just a few hours. They come in a range of sizes to fit your needs and space requirements, and are made with high-quality materials that can withstand even the harshest outdoor conditions. Our saunas are built to last, so you can enjoy the benefits of your own personal spa for years to come.
  But the benefits don't stop there. Regular use of our outdoor infrared sauna kits can help improve circulation, reduce stress, and soothe sore muscles. Plus, the soothing heat can provide relief from joint pain and even promote a better night's sleep. And let's not forget about the potential weight loss benefits - regular sauna use can help you shed unwanted pounds by increasing your heart rate and boosting your metabolism.
  At Alphasauna, we believe that relaxation and self-care should be accessible to everyone. That's why we offer our outdoor infrared sauna kits at affordable prices without sacrificing quality or performance. So why wait? Transform your backyard into a personal oasis and experience the ultimate in relaxation with Alphasauna Outdoor Infrared Sauna Kits. Shop now and start reaping the benefits today!