How to build a sauna
author: Tina
2023-03-17
Building a Cedarwood Sauna: Choosing Between Infrared and Steam Saunas
A sauna is a small room or building designed to be heated to high temperatures, typically for the purpose of relaxation and sweating. Saunas have been used for thousands of years for their health benefits, and they are still popular today in many cultures around the world. Cedarwood is a popular material for building saunas due to its natural resistance to moisture and its pleasant aroma. When building a cedarwood sauna, there are several types of saunas to choose from, including infrared and steam saunas.
Infrared saunas use infrared heaters to warm the body directly, rather than heating the air around it like traditional steam saunas. The heat is produced by special lamps that emit far-infrared rays, which penetrate the skin and heat the body from within. Infrared saunas are said to have numerous health benefits, including improved circulation, reduced inflammation, and detoxification.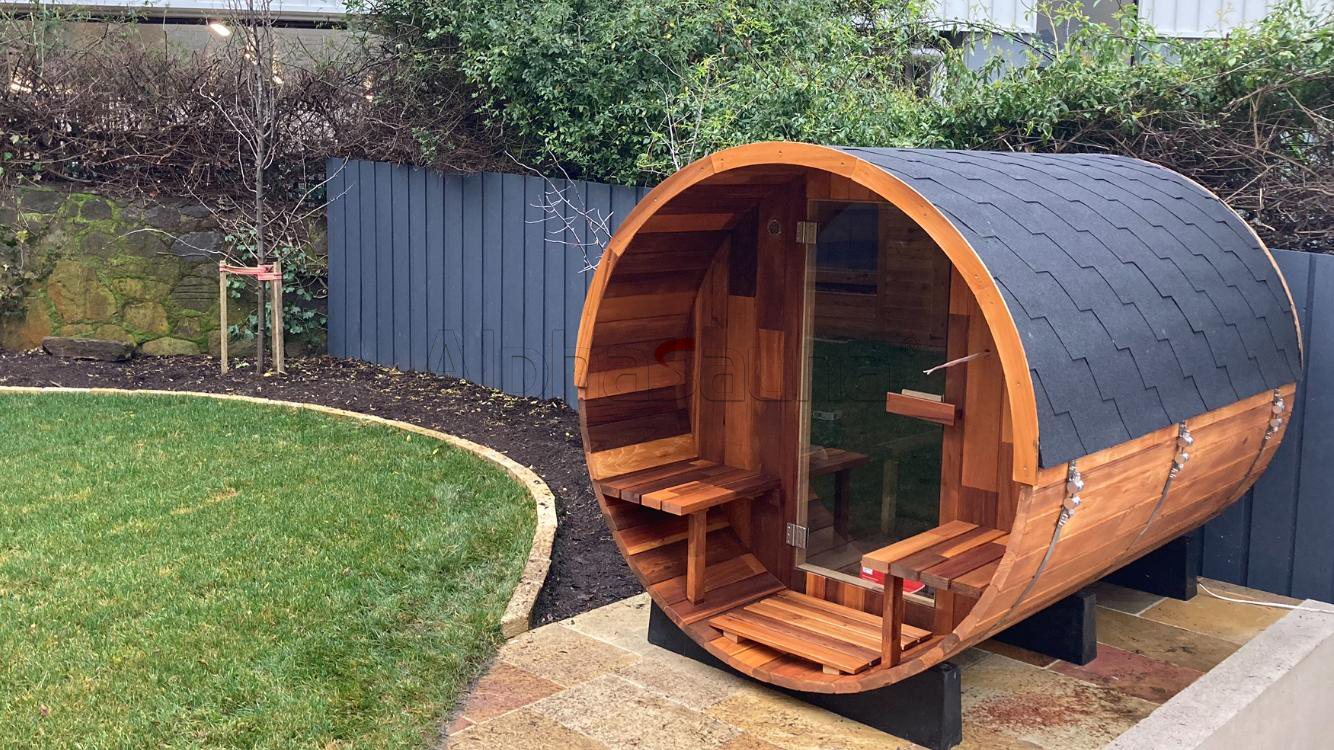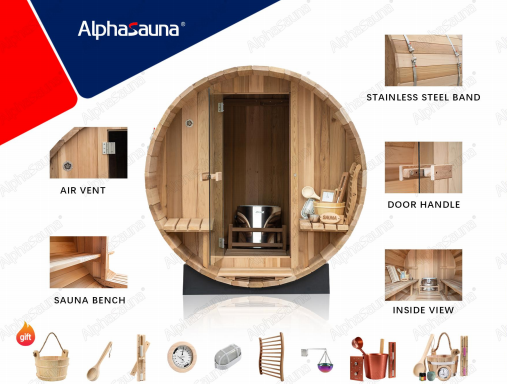 Steam saunas, on the other hand, use a traditional heating element to heat the air inside the sauna. The heat and humidity produced by the steam can help open up the pores of the skin, allowing for deeper sweating and detoxification. Steam saunas are also believed to have several health benefits, including improved respiratory function and relaxation.
When choosing between an infrared or steam sauna, there are several factors to consider. One of the most important is the type of heat that you prefer. Infrared saunas produce a dry heat, which can be more comfortable for some people, while steam saunas produce a moist heat that can be more soothing for others.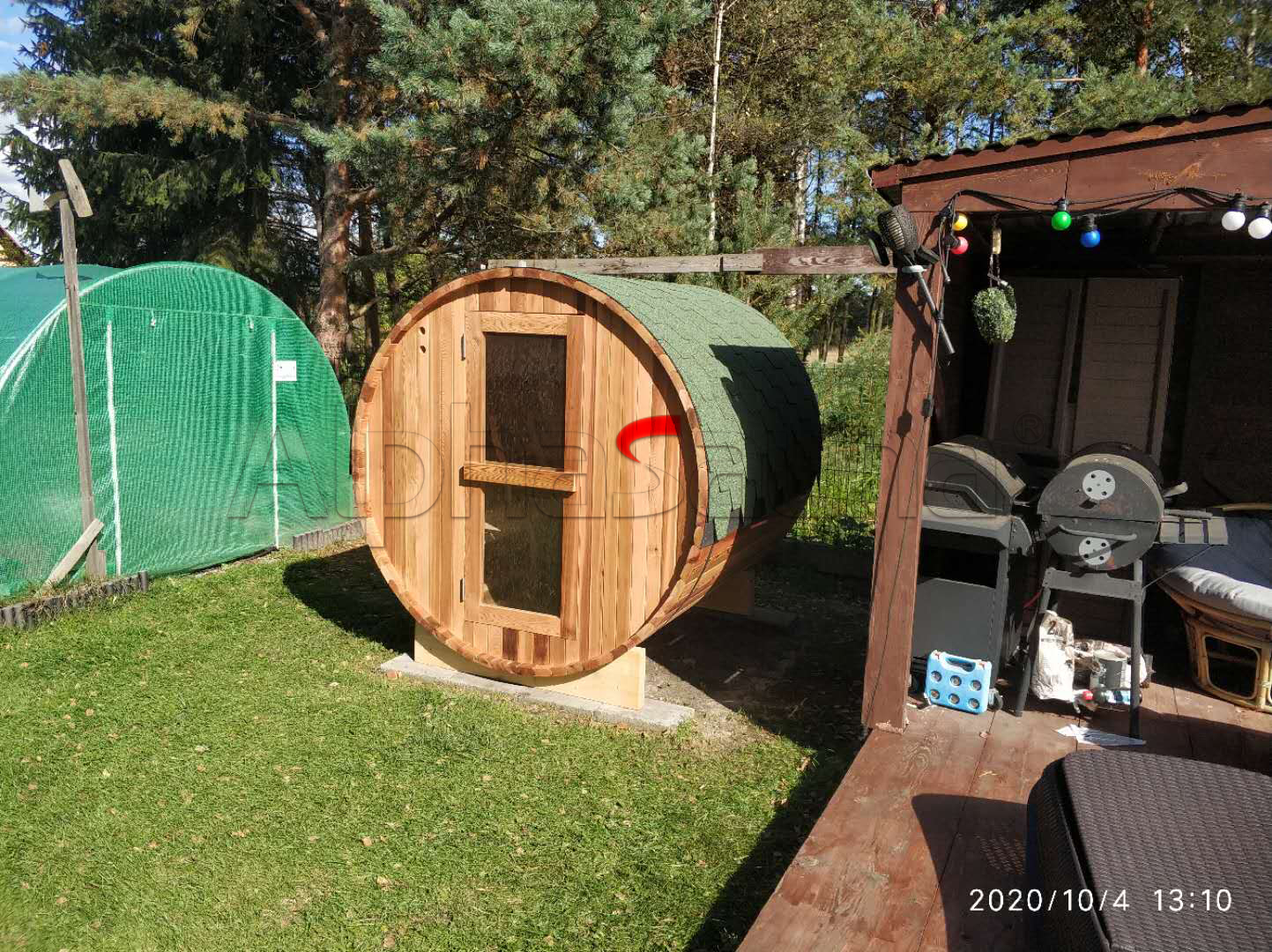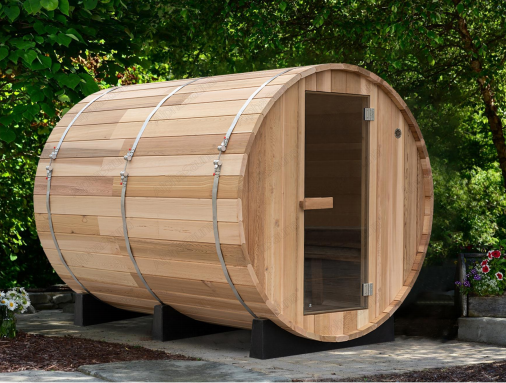 Another factor to consider is the cost and maintenance of the sauna. Infrared saunas tend to be more expensive upfront, but they are generally more energy-efficient and require less maintenance than steam saunas. Steam saunas require regular cleaning and maintenance to prevent mold and mildew growth, and they can also be more expensive to operate due to the cost of heating water.
Finally, it's important to consider the health benefits of each type of sauna. While both infrared and steam saunas offer numerous health benefits, some people may prefer one over the other based on their specific health needs. For example, those with respiratory issues may benefit more from a steam sauna, while those with arthritis or chronic pain may find relief in an infrared sauna.
No matter which type of sauna you choose, building a cedarwood sauna can be a great addition to your home or outdoor space. Cedarwood is a durable and attractive material that can withstand the high heat and moisture levels of a sauna, and it also has natural antimicrobial properties that help prevent mold and mildew growth. With a little planning and research, you can create a relaxing and rejuvenating cedarwood sauna that meets your specific needs and preferences.