Cold Fusion: Combining Ice Bathing with Other Holistic Healing Practices
Cold Fusion: Combining Ice Bathing with Other Holistic Healing Practices
author: Tina
2023-05-11

Ice bathing, also known as cold water immersion, has gained popularity in recent years for its potential health benefits. This practice involves immersing the body in ice-cold water for a certain duration. While the duration of an ice bath may vary depending on individual preferences and specific conditions, it is important to understand how long to stay in an ice bath to maximize its healing potential.
One common question is, "How long should I stay in an ice bath?" The duration of an ice bath can range from a few minutes to around 15 minutes. It is generally recommended to start with shorter durations, such as 2-5 minutes, especially for beginners. Over time, you can gradually increase the duration as you become more accustomed to the cold sensation.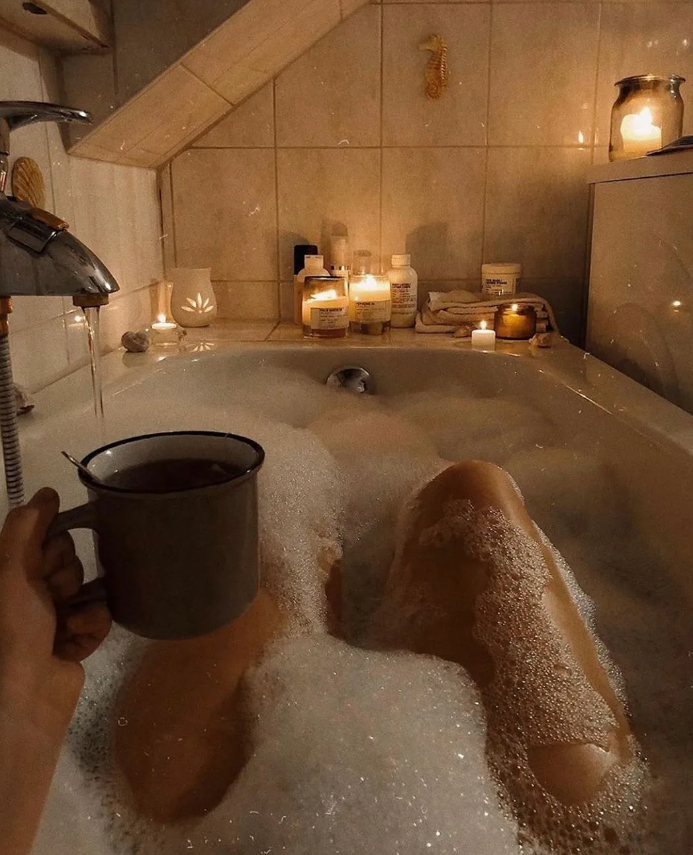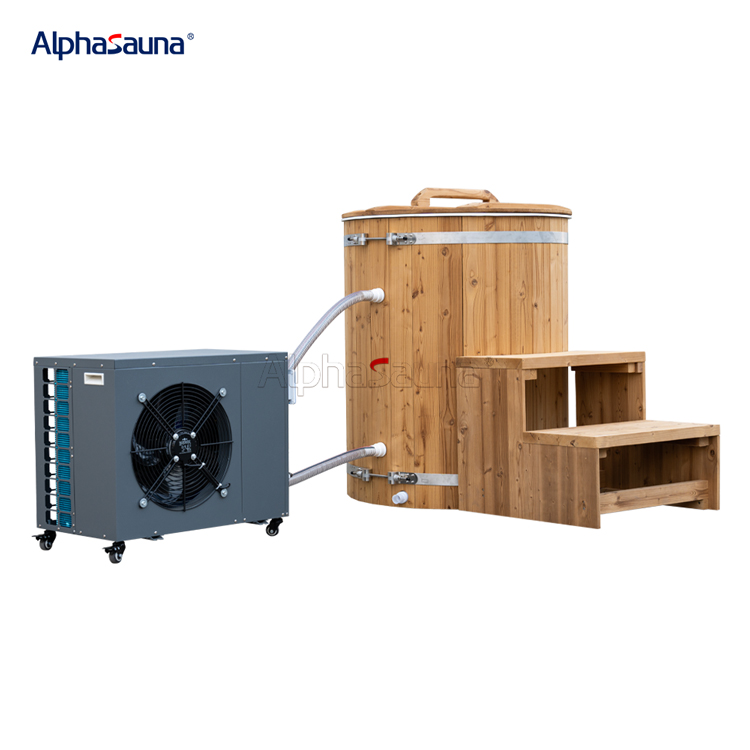 For athletes or individuals seeking post-workout recovery, ice baths can play a significant role. After an intense run or exercise session, a brief ice bath of around 10-15 minutes can help reduce muscle inflammation and soreness. The cold temperature constricts blood vessels, which can decrease swelling and improve recovery time.
Ice baths are not limited to the lower body. If you're dealing with a specific injury, such as an ankle or foot sprain, immersing the affected area in an ice bath can help alleviate pain and promote healing. The recommended duration for targeting a specific area, such as an ankle or foot, is typically around 10-15 minutes. However, it's essential to listen to your body and consult a healthcare professional if needed.
To enhance the holistic healing benefits of ice baths, they can be combined with other complementary practices. Here are a few suggestions:
Breathwork and Meditation: While in the ice bath, engage in deep breathing exercises or meditation techniques. This can help calm the mind, reduce stress, and promote a sense of relaxation and overall well-being.
Contrast Therapy: Alternating between cold and warm water immersion can enhance the therapeutic effects. After the initial ice bath, switch to a warm bath or use hot packs to improve circulation and promote muscle recovery.
Stretching and Mobility Exercises: Once you've completed your ice bath, perform gentle stretching or mobility exercises to promote flexibility and reduce muscle stiffness.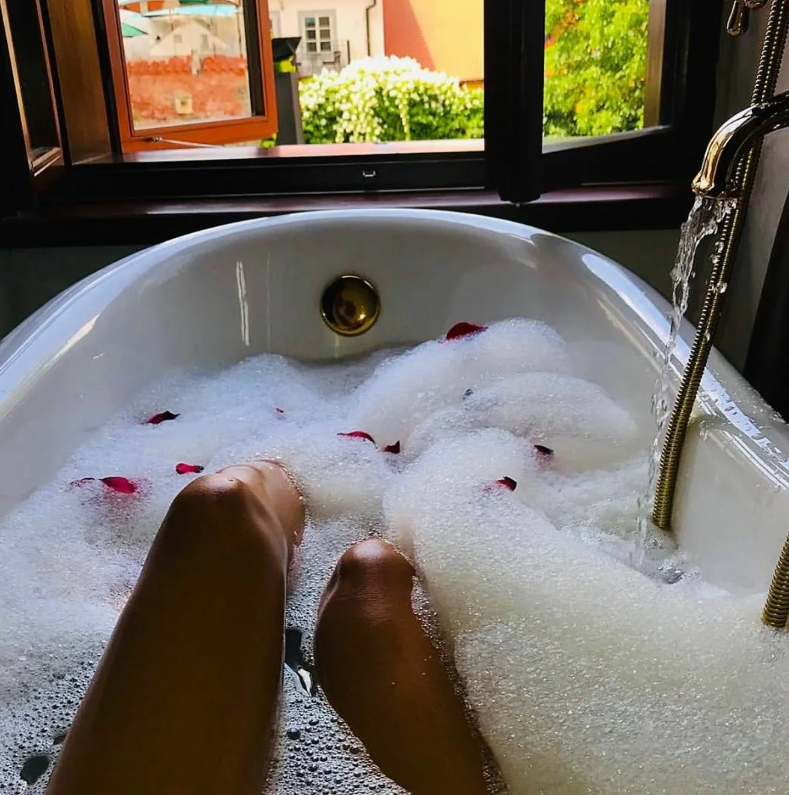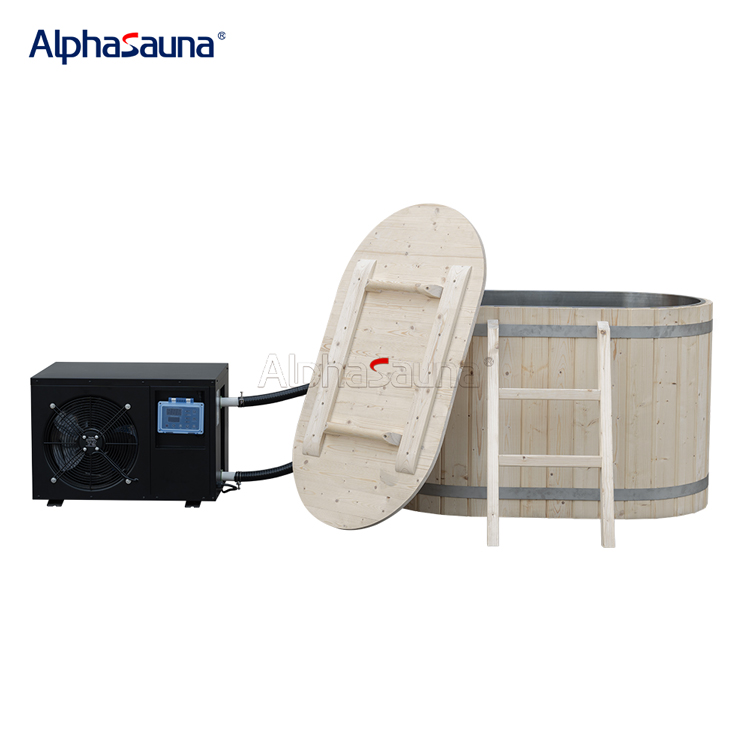 Herbal Remedies: Combine the power of cold therapy with the use of natural herbs or essential oils known for their healing properties. For example, adding eucalyptus or lavender oil to your ice bath can enhance relaxation and provide a refreshing aroma.
Mindful Self-Care Practices: After your ice bath, engage in self-care activities that promote overall well-being. This can include practicing gratitude, journaling, taking a warm shower, or enjoying a nourishing meal.
Remember, ice baths may not be suitable for everyone, such as individuals with certain medical conditions or those who are pregnant. It's crucial to consult with a healthcare professional before incorporating ice baths or any new practices into your wellness routine.
In conclusion, the duration of an ice bath can vary depending on your goals and personal circumstances. Starting with shorter durations and gradually increasing the time can help you adjust to the cold temperature. Combining ice baths with other holistic healing practices can enhance the overall experience and promote physical and mental well-being. Experiment with different approaches to find what works best for you and enjoy the potential benefits of this rejuvenating practice.