Getting Used to Ice Baths: A Guide to Gradual Adaptation
author: Tina
2023-06-05

Ice baths have gained popularity as a therapeutic practice for recovery, muscle soreness, and overall well-being. However, immersing oneself in cold water can initially be a challenging experience. To fully reap the benefits of ice baths, it's important to gradually adapt to the cold temperature. In this article, we will explore effective strategies to get used to ice baths, the role of ice bath accessories in enhancing the experience, and the best water chiller options for optimizing the therapy.
Start with cool water: If the idea of submerging yourself in ice-cold water seems overwhelming, begin by using cool water instead. Gradually decrease the temperature over time until you're comfortable with colder temperatures.
Gradually increase exposure time: Begin with short ice bath sessions, starting with just a few minutes, and gradually increase the duration as your body adapts. This progressive approach allows your body to acclimate to the cold without overwhelming it.
Engage in breathing techniques: Deep breathing exercises can help you manage the initial shock of the cold. Take slow, deliberate breaths, focusing on exhaling fully to help relax your body and mind.
Use ice bath accessories: Ice bath accessories such as neoprene gloves, booties, or hats can help minimize the discomfort of cold extremities. These accessories provide an added layer of insulation, keeping your hands, feet, and head warmer during the ice bath.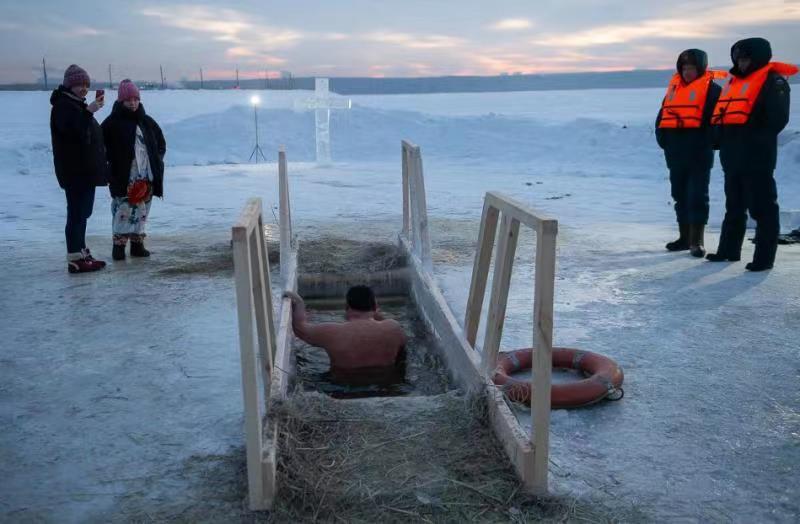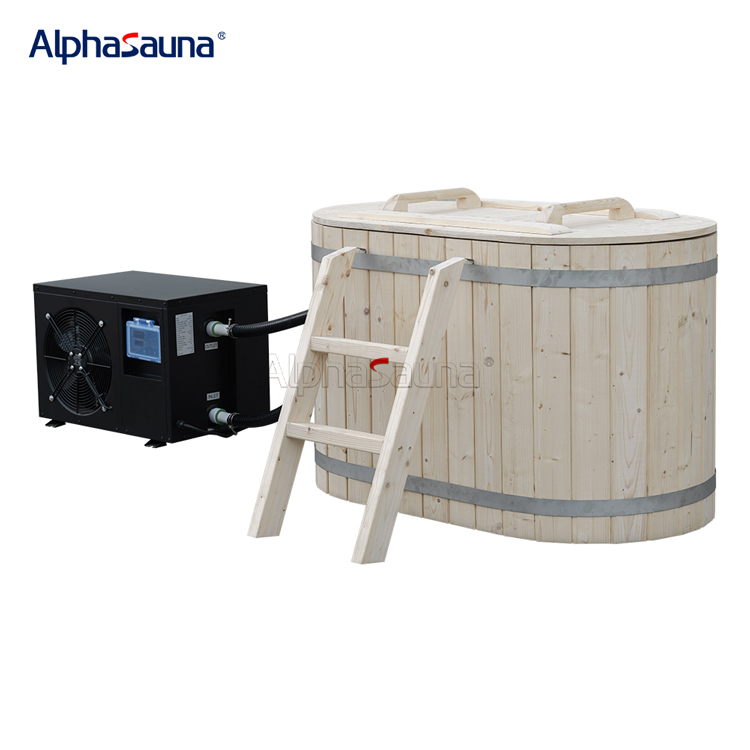 Consider a water chiller system: Investing in a high-quality water chiller system can significantly enhance the ice bath experience. The best water chiller for an ice bath will maintain a consistent temperature throughout your session, ensuring optimal cooling and comfort.
When it comes to water chilling options, an ice bath chest freezer can serve as an effective and affordable solution. It offers ample space to accommodate the cold water needed for an ice bath while maintaining a controlled temperature. Additionally, various commercial water chillers are specifically designed for ice bath therapy, providing precise temperature control and convenience.
Remember, everyone's tolerance to cold temperatures differs, so be patient with yourself as you adapt to ice baths. Over time, you will develop a greater tolerance for the cold, enabling you to enjoy the full benefits of this therapeutic practice.
In conclusion, acclimating to ice baths is a gradual process that involves starting with cool water and gradually increasing exposure time. Using ice bath accessories and investing in a quality water chiller system can enhance the experience and improve comfort. Whether you opt for an ice bath chest freezer or a commercial water chiller, find a method that suits your needs and enables you to fully enjoy the benefits of ice baths for recovery and overall well-being.