Is it not a delight after all to have friends come in special time?
2021-08-24
As a company specializing in
outdoor
sauna products, we have not received foreign customers for a long time after the start of
pandemic
.
 Junman from German informed us he would come and visit us last Monday.
As a Chinese area
purchase manager
of
one of
the
famous
wholesaler company specializing in all or external products such as outdoor
barrel
sauna,
wooden hot tub etc,
he has lived in Chinese
for many years. He is very familiar with China. We
firstly received his inquiry by email, and later
communicate through
some
email and WeChat
,
a
fter some understanding of our factory, he decided to visit.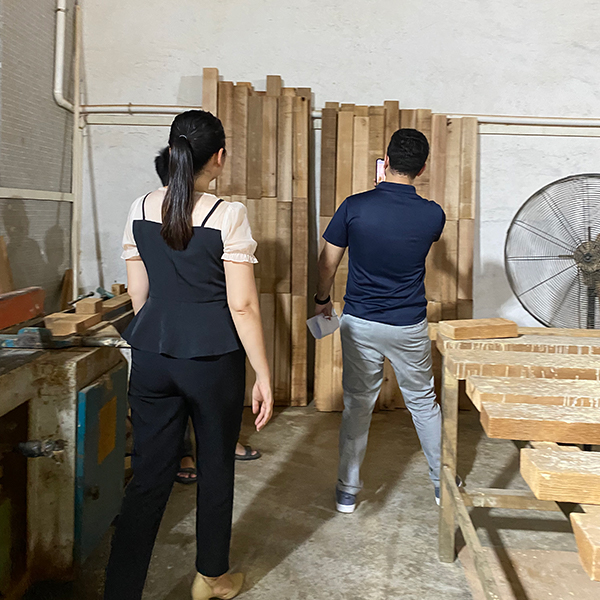 Junman
was
 driving to our company. He is indeed a very professional procurement. In the meeting, he introduced
many details of his company
 to us through the PPT, there is no doubt that face-to-face conversation makes us more deeply
understanding and expression
.
T
his is a very good start.
After that, we showed Junman around our five workshops, including material workshops, two production workshops, two assembled workshops. In the material workshop, we showed some our mainly use wood material to Junman, including the imported Finnish pine, Canadian red cedar, America aspen etc.. Junman also asked some issues about the selection of the materials and use schedule and so on, in mutual questions and answers, we can feel the exhaustive atmosphere. In the production workshop, we have introduced some of our production craft, including wood splicing craft, wood polishing, etc., Junman has expressed its high praise to our craftsmanship. In the assembly workshop, Junman witnessed how a barrel sauna, wooden hot tub, sauna accessories, etc. be installed from parts to the completed products. He said this is a novel and interesting experience. At the same time, Junman also showed his interest in the packing of our barrel sauna and wooden hot tub, and a the highly evaluation.
This is a special but successful meeting, Alpha Samba
team was delighted to received
Junman in this special
period
, and look
s
 forward to the
approaching
 cooperation
!