What should you wear in the infrared sauna?
What should you wear in the infrared sauna?
author: Tina
2022-12-14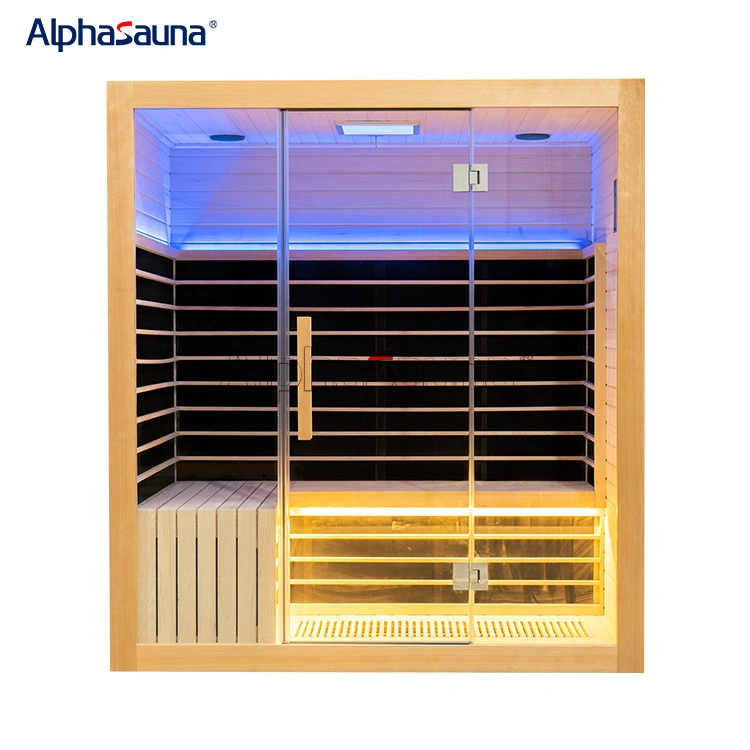 What should you wear in the infrared sauna?
If you have recently purchased a 2-person infrared sauna like
Alphasauna
, or have started using an infrared sauna in public places, you may be wondering what is best to wear while relaxing in the treatment room.
There are several options to choose from, some of which are better suited to your health and the effects of the sauna than others. Which option you choose will depend on a number of factors, such as who you are with, whether you are in a private or public booth, and what makes you feel most comfortable.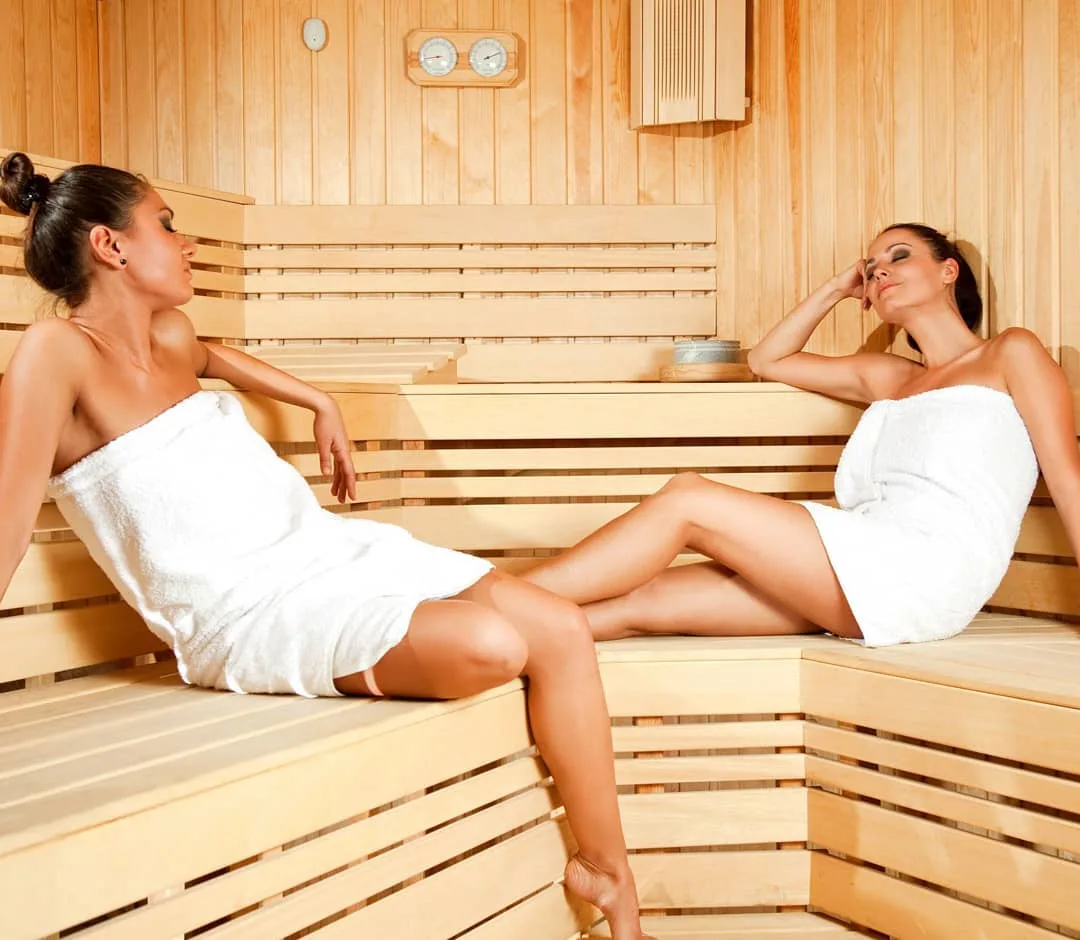 Certain materials will provide greater comfort when you sweat, and certain materials will enhance the beneficial effects of infrared saunas, so choose wisely. Read on for our list of what not to wear for your own safety and the hygiene of your sauna space.
Can I dress in the
infrared sauna
?
Many sauna enthusiasts believe that the Finns invented the sauna experience as we know it, and they are right to say that saunas should be enjoyed naked. If you are able to enter the sauna naked without violating any taboos, it will certainly help you to enjoy the full benefits of infrared light.
Some clothing may be required if you are in a public sauna, or if there are guests around to enjoy your home infrared sauna with you. Here are 6 outfits to choose from to help you get the most out of your sauna without giving it all away.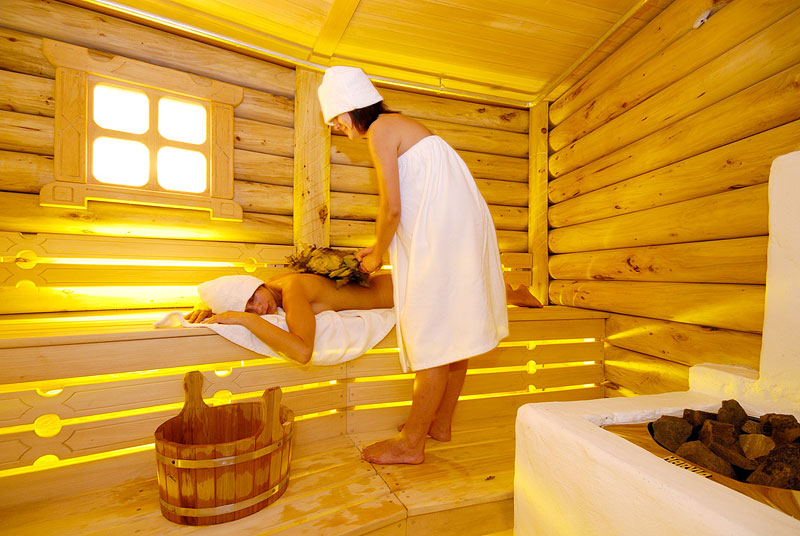 Proper attire for relaxing in the
infrared sauna
Being naked in a sauna is the best way to get the full benefit of the experience, but this is not always possible if you have guests sharing your sauna, or if you are in a public place.
If you must wear some clothes to enter the sauna, you need to make sure that the clothes you wear are safe, comfortable and healthy. Choose from the following clothing options to allow your skin to breathe while keeping your sauna clean and sanitary.
Always know where your towel is
A towel is something you should always bring with you to every sauna session, whether or not you plan to enjoy the experience naked. Here are some tips for using towels in the sauna:
If you are relaxing naked in the sauna, use a towel to sit or lie on to protect the bench from sweat, bacteria and germs.
Choose soft, lightweight cotton towels for best results and comfort. Heavy towels prevent you from sweating sufficiently, limiting the beneficial effects of the sauna.
Towels absorb sweat and prevent the spread of bacteria in the sauna.
It will also help you keep the space clean, which is thoughtful in public places and saves time in private saunas, as it will limit the cleaning time needed to keep the sauna clean.
Do not use towels containing any PVC fabric. Pure cotton is the safest and healthiest choice for sauna wear.
Finns may think being naked in a sauna is the best option, but their second favourite way to enjoy a sauna is wrapped in just a towel.
If you are looking for a towel rack for your home Sauna, consider using Almost Heaven Sauna double bathrobe hooks.
Some swimsuits can solve the problem
If the first thing that comes to mind when considering what to wear in an infrared sauna is a swimsuit, you're on the right track, but there are some important caveat that you should note before putting on any old swimsuits and entering an infrared sauna. Wearing the right type of swimsuit is essential.
Don't wear PVC or spandex swimsuits. In these fabrics, your skin won't be able to breathe and your body will retain too much heat to sweat properly. This can cause dehydration or discomfort.
PVC fabric can soften or begin to melt at high temperatures, releasing toxic fumes into the air in addition to potentially burning the skin.
If possible, look for swimsuits made of natural materials that are loose fitting to provide better airflow and breathability.
Don't choose swimsuits with metal embellishments or jewelry, and avoid pendant swimsuits. These additions may look nice, but they can get very hot in the sauna and burn your skin.
Cotton is the best choice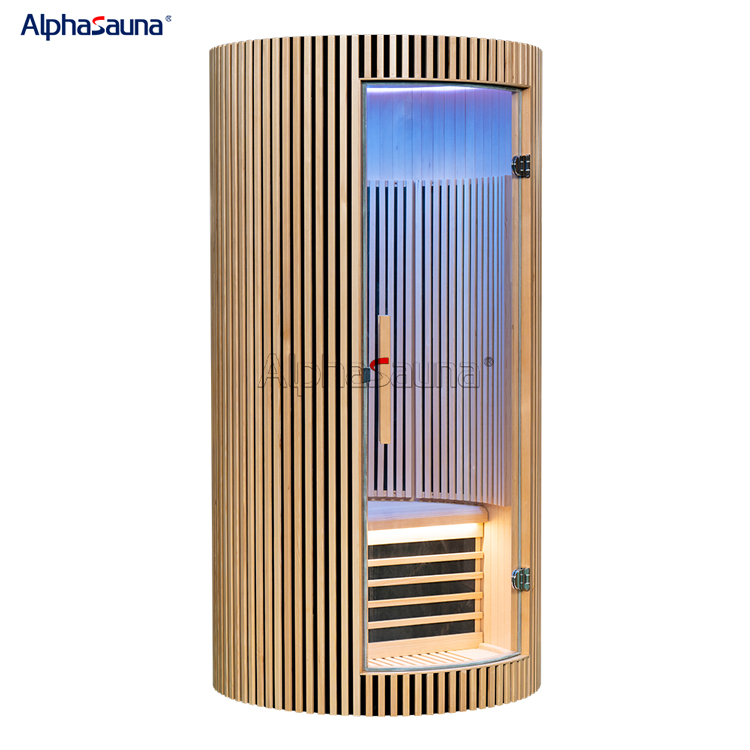 If finding or choosing a sauna-appropriate swimsuit sounds like too much work, there is an easier, safe and healthy alternative - wear a cotton swimsuit. Cotton does not block infrared or limit your ability to sweat, and it will provide you with the coverage you need to feel comfortable in your sauna.
Choose items with pure cotton or Khmer content to wear in the sauna, such as an oversized T-shirt, cotton wrap, loose yoga pants or light, comfortable shorts and tank tops.
Make sure the cotton you choose is loose and allows air to flow well over your skin.
Cotton is an ideal fabric for relaxing in a sauna because it absorbs excess heat and allows the skin to breathe properly.
Even if they're made of cotton, don't wear anything tight, including underwear. Any bra worn in the sauna should be loose, breathable and free of underwire.
Make sure your clothes are clean before entering the sauna. Any dirt or dust on the clothing may be released by the warm air, reducing the hygiene of the sauna space.
Always carry a towel with you, even if you're not wearing one.
Put on your shower shoes
If you prefer to go barefoot in public, or even in your private sauna at home, wearing a pair of shower shoes won't do you any harm.
Do not wear regular shoes into the sauna, you will only pick up dust and bacteria, and your feet will not be able to breathe properly. This will make you too hot and cause discomfort, while minimizing the health benefits of the sauna.
A clean pair of shower shoes will keep the sauna clean, allow your feet to breathe, and protect you from any bacteria that may be lurking in the sauna, such as athlete's foot.
If you are not alone in the infrared sauna, be aware of the people around you - do not place your feet or shoes close to where other people are sitting, as that is impolite.
Wear these things to promote weight loss
What does sauna lose weight wear
Infrared saunas are especially known for their weight loss benefits, and the deep penetrating light of the Health Mate Renew 2-person infrared sauna promotes detoxification and accelerates weight loss.
To enhance these benefits, you can add 2 special items of clothing to your sauna closet; Sauna suit and sauna belt.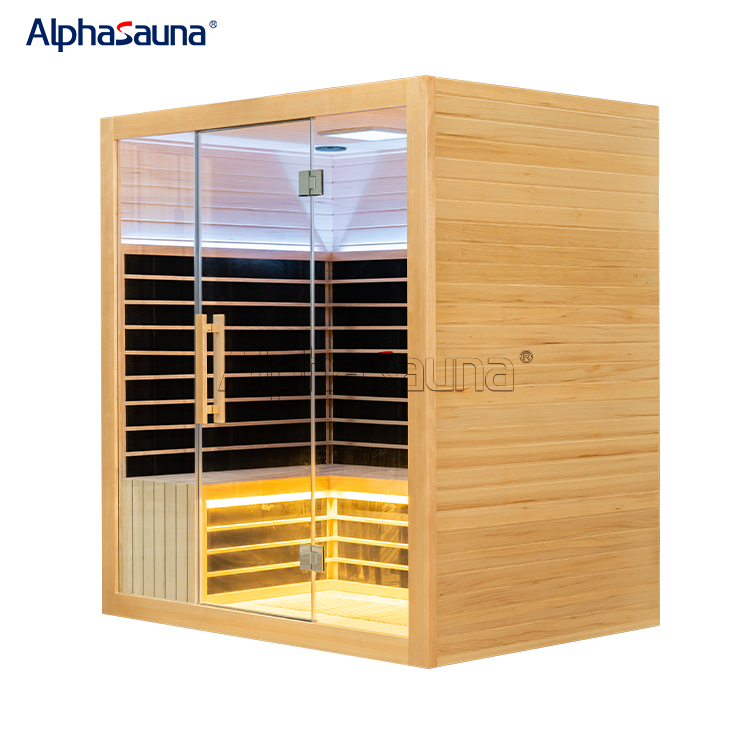 Both raise core body temperature above infrared levels.
These items lock heat into the skin and increase the amount of sweat you sweat.
Higher sweating levels can help you shed water for short-term weight loss and improve your blood flow and metabolism to achieve long-term weight loss.
Sauna set
Many sauna enthusiasts think the sauna suit is a waterproof sportswear, which it is. The suit will retain your body heat and sweat, warming your body to a higher temperature and therefore releasing more sweat to cool yourself.
Multiple scientific studies have shown that wearing a sauna suit in an infrared sauna can help lower blood pressure and cholesterol levels.
In one particular study, participants slimened their waistlines after wearing sauna clothes in an
infrared sauna
.
The subjects who wore sauna clothes lost more fat and weight than those who didn't.
Many subjects showed improvements in their VO2 max measurements, which indicate the endurance of the patient's cardiovascular system.
The subjects' metabolic rates increased, allowing them to burn more calories while at rest, and their bodies underwent more fat oxidation, burning fat for energy and helping them lose weight.
Sauna belt
A sauna belt is a broad band, similar to a corset, made of a low-airflow material such as neoprene, rubber or PVC. Like sauna clothing, the belt warms the body, resulting in a higher sweating rate.
The type of material used to make the sauna belt means it cannot be worn in the sauna for long periods of time - the belt should only be used for short periods of time.
Most people wear sauna belts around their waist, but they can also be used on the arms or legs.
The sauna belt is self-heating and can be worn outside the sauna, making it ideal for daily work. Don't open the bracelet in the sauna - no extra heat is needed.
While the sauna belt won't help you burn calories, it will help you lose water quickly.
The heating function of the sauna belt can be used outside the sauna to treat sore muscles, as it increases blood flow to the muscles, making them more flexible and improving exercise results.
People with back pain can also benefit greatly from using a heated sauna belt - use it for 10 to 20 minutes for mild pain and up to two hours for severe back pain.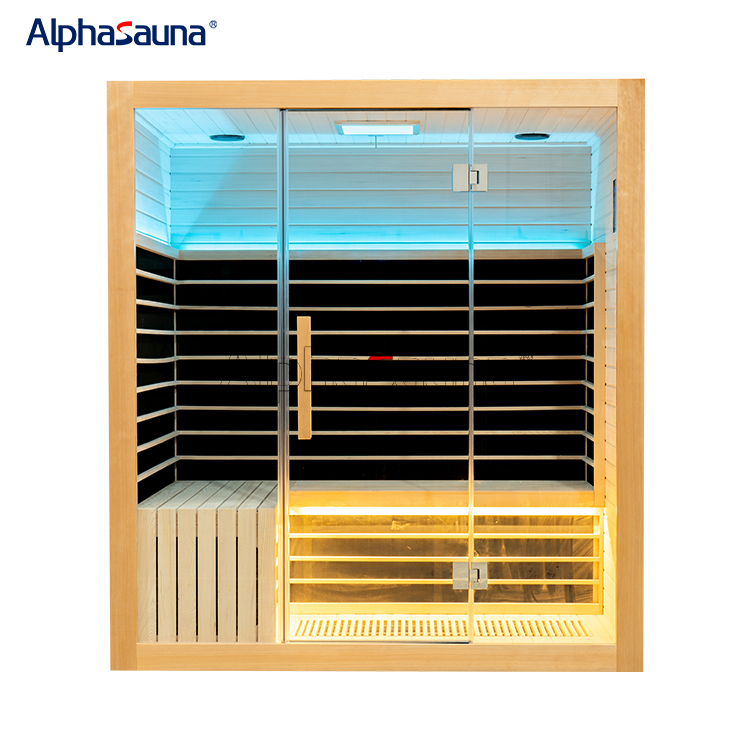 What should I not wear in an
infrared sauna
?
Don't wear dirty clothes - the heat may cause dirt to fall off the fabric and into the air. This can cause the skin to break and spread bacteria.
Don't wear workout clothing -- PVC or spandex clothing can block airflow and potentially release chemicals into the air at high temperatures.
Please remove all jewellery before entering the sauna - metal can become very hot in the sauna and may burn your skin. Remember to remove all piercings as well.
Always enter the sauna with clean skin - lotions and makeup can clog your pores and prevent you from sweating properly, making a mess of the sauna when you do.
Remove your smartwatch - Sports watches and smartwatches are very sensitive to heat and can react badly to the heat in the sauna.
 Serene Life Sauna              Serene Life Sauna manufacturer             Serene Life Sauna price
 Serene Life Sauna              Serene Life Sauna manufacturer             Serene Life Sauna price
 Serene Life Sauna              Serene Life Sauna manufacturer             Serene Life Sauna price