Impressions on my first visit to the company and my own planning
Impressions on my first visit to the company and my own planning
author: Sunny
2021-11-25
November 15, 2021, is the first day I came to work in Huizhou
Alphasauna
company. After almost two weeks, under the training arranged by the company and under the leadership of my teacher Linda, I have gained a lot.
It's my first contact with the foreign trade industry. It's a bit stressful when I start to work. In addition, I haven't been exposed to English for a long time. Fortunately, the company has arranged a lot of training on the
sauna industry
. After systematic training, I have a general understanding of the company. ,
Alpha Sauna
is committed to the production and supply of various sauna and steam room accessories, traditional sauna rooms, barrel saunas, barrel bathtubs, sauna heaters, steam generators, steam rooms and various qualified swimming pool accessories. And 98% of the company's products have been exported to overseas markets through third parties. From 2011 to 2014, Alphasauna's predecessor developed into a manufacturer specializing in the production of sauna and steam products. The company's capacity can reach 1,000-1,500 finished barrels and ladles in just one day. It cannot stop the company from joining the world competition.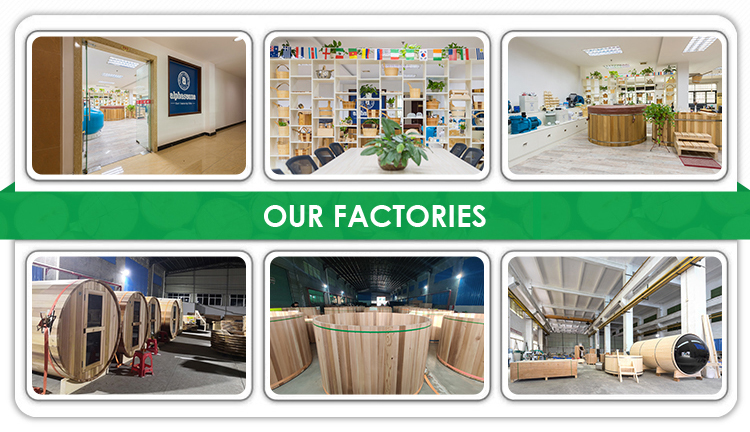 After I have a general understanding of the company, I need to ask my little teacher a lot and be familiar with our products. Upload at least 3 products every day. Fortis.com finds and develops customers, and quotes on RFQ every day. Summarize what I have learned every day, summarize the skills of the little teacher who instructed me to reply to emails every time, read more books on foreign trade, and make myself a little better every day.
A person can use diligence to make up for his lack of intelligence in his life, but he can never make up for his lack of laziness with intelligence.