Chilling Out: How Cold Water Therapy Can Help You Relax and De-Stress
Chilling Out: How Cold Water Therapy Can Help You Relax and De-Stress
author: Tina
2023-04-19

Chilling Out: How Cold Water Therapy Can Help You Relax and De-Stress
Cold water therapy, also known as hydrotherapy, has been used for centuries to promote physical and mental health. In recent years, the practice of taking ice baths or cold showers has become increasingly popular as people discover the many benefits of this practice. In this article, we will explore some of the most common questions and concerns related to cold water therapy, including how to make ice for an ice bath, the benefits of an ice bath for sore feet, incorporating ice baths into a sauna routine, the potential for ice baths to aid in weight loss, and the importance of proper calibration when using the ice water bath method.
How to Make Ice for an Ice Bath
The first step in taking an ice bath is to make sure you have enough ice. While you can purchase bags of ice at most grocery stores, it's also easy to make your own ice at home. Simply fill a few ice cube trays with water and place them in the freezer until they are frozen solid. You can also use larger containers to make bigger blocks of ice if you prefer.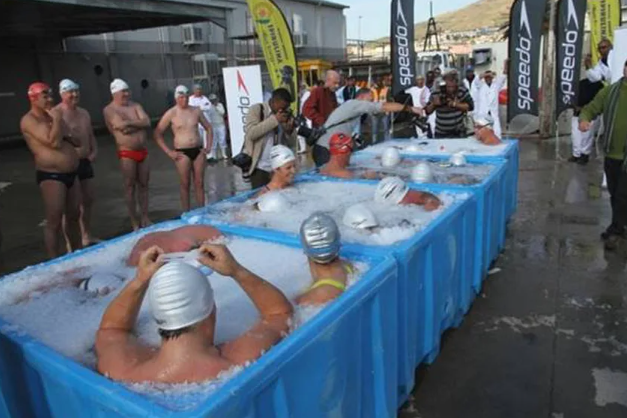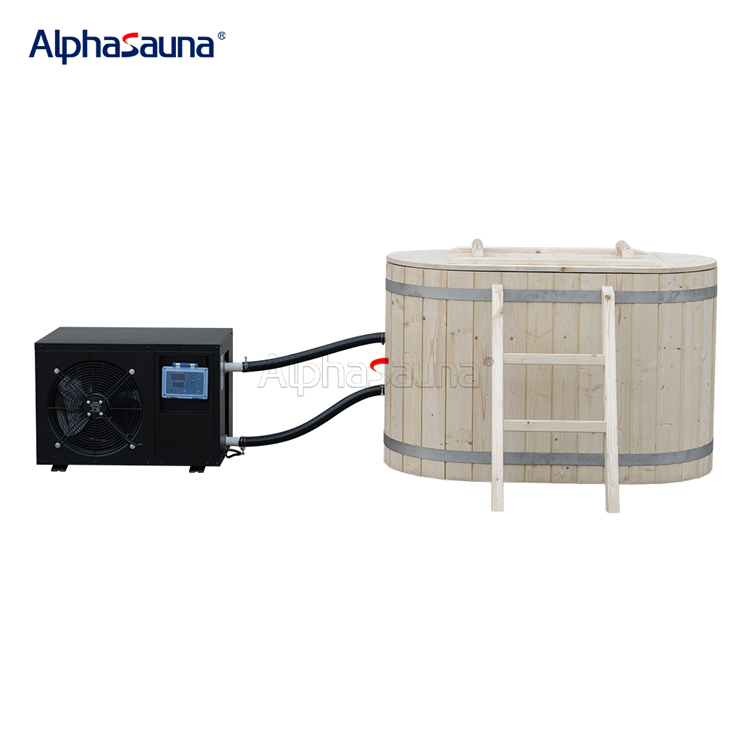 If you spend a lot of time on your feet, an ice bath can be a great way to soothe sore muscles and relieve inflammation. To take an ice bath for sore feet, fill a small tub or basin with cold water and add ice until the water is between 50 and 59 degrees Fahrenheit. Soak your feet in the water for 10 to 15 minutes, and then pat them dry with a towel. This can be done several times a day, as needed.
Incorporating Ice Baths into a Sauna Routine
Many people like to incorporate ice baths into their sauna routines for an added health boost. After spending time in the sauna, take a quick dip in an ice bath to promote circulation and reduce inflammation. This can also help to invigorate the body and increase energy levels. It's important to remember to take breaks between the sauna and ice bath to allow the body to fully adjust to the temperature changes.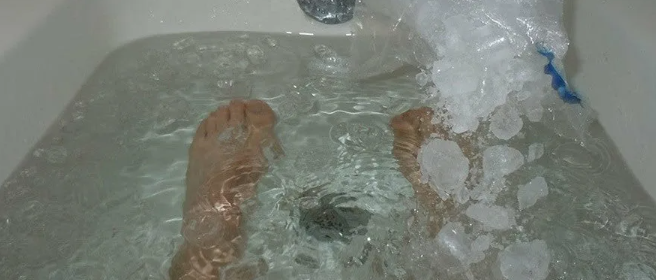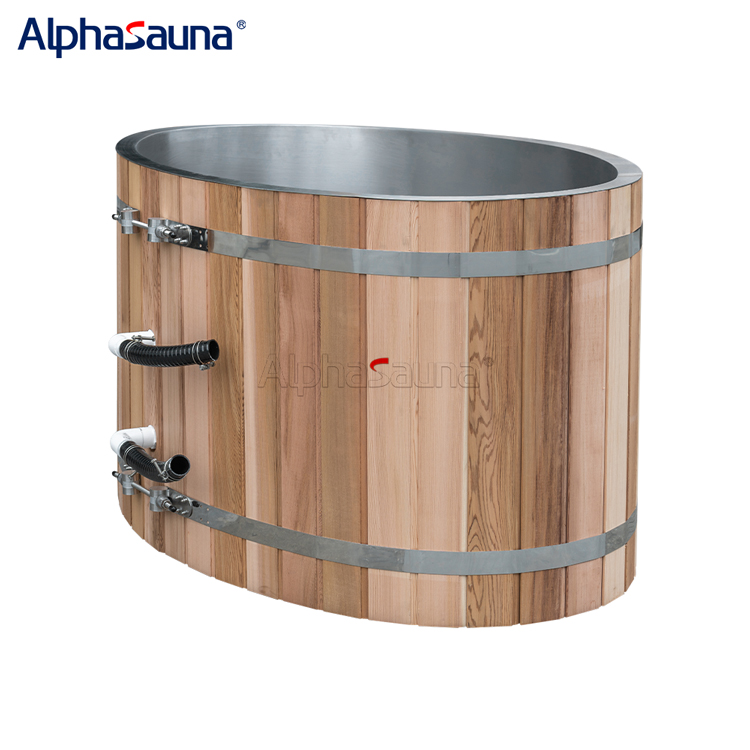 Ice Bath Weight Loss Results
While an ice bath alone is not likely to result in significant weight loss, it can be a helpful tool when used in conjunction with a healthy diet and exercise routine. Cold water therapy has been shown to increase metabolism and promote the burning of brown fat, which is a type of fat that helps to regulate body temperature. Additionally, an ice bath can help reduce inflammation, which can aid in recovery after exercise and potentially prevent injury.
Importance of Ice Water Bath Method Calibration
If you are using the ice water bath method to monitor body temperature during exercise or other physical activity, it's important to calibrate the method properly to ensure accurate readings. This involves adding a known quantity of ice to a known quantity of water and measuring the resulting temperature. This calibration can then be used to determine body temperature changes during an ice bath or other cold water therapy.
In conclusion, cold water therapy can be a powerful tool for promoting relaxation and reducing stress. By following the tips outlined in this article, you can ensure a safe and effective ice bath or cold shower experience. Remember to make enough ice, consider using an ice bath for sore feet, incorporate ice baths into a sauna routine, and be mindful of the potential for cold water therapy to aid in weight loss. Additionally, if you are using the ice water bath method, it's important to calibrate it properly to ensure accurate readings.